The BBVA Group has joined a Series B funding round in digital platform solarisBank, a pioneer in the 'banking as a service' concept.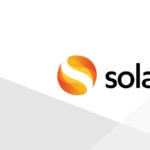 BBVA announced that it is an investor in solarisBank, a German banking platform, following its participation in a Series B funding round. The deal is in line with BBVA's digital transformation, and reinforces the Group's strategy to lead financial services in the digital age. In addition to this investment round, BBVA is also acquiring a solarisBank's stake from Unicredit's German unit.
solarisBank, the first banking platform with a full banking license, has successfully developed the concept of 'banking as a platform' which, through APIs, enables companies to offer their own financial products from solarisBank and also those of third-party providers. Thanks to its technological platform, solarisBank offers a highly developed banking ecosystem for fintechs, established digital companies, as well as banks and corporates.
"The development of an open platform that allows third parties to access via APIs will be an increasingly relevant growth driver and this is what solarisBank has had huge success developing," BBVA CEO Carlos Torres Vila said. "Being a partner of solarisBank will help us grow in the area of "banking as a service" more quickly".
Investors in the €56.6 million funding round announced today also included ABN Amro, Visa and Lakestar. Current investors Arvato Financial Solutions, a unit of Bertelsmann, and Japanese group SBI, have also joined this round, which is subject to approval by the pertinent supervisory authorities.
The newly raised funds will support solarisBank's growth strategy, further develop its digital platform and product portfolio, as well as expansion to other international markets.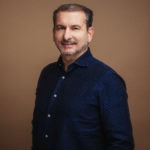 Roland Folz, solarisBank CEO.
"We are thrilled that BBVA is joining solarisBank as an investor, having appreciated the value of our banking platform and our business model. BBVA has been leading the new era of financial services, and has an excellent international profile and strengths, which solarisBank's further development will benefit from enormously," solarisBank CEO Roland Folz said.
solarisBank is currently active in seven countries and has over 60 corporate clients using its banking platform. In addition to digital banking and card services, it offers its corporate clients financial and credit services,as well as payment and escrow services- all accessible via APIs. Thanks to its passporting rights in the EU, solarisBank is approved to operate in any other EU member state.  Since its creation in 2016, it has raised more than €92 million.