Regtech: how technology also helps comply with regulation
Startups, regulators and representatives of the world's largest banks came together Monday at BBVA's Innovation Center to participate in the first Regtech Innovation Lab, organized by the Institute of International Finance (IIF) and BBVA in Madrid.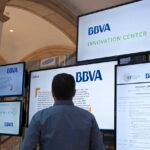 It was a  one-of-a kind event where regulation experts, software developers and financial institutions shared their knowledge, as well as their need for structures that meet compliance standards efficiently and at more competitive prices.
Increasing regulation promises to raise the cost of compliance. Financial institutions must face this challenge/obligation amid an environment with low interest rates and tight banking margins. Actual figures speak for themselves:
38% of financial services companies spend at least an entire day each week tracking and analyzing new regulations. This figure increases to 59% for systemic institutions.
One systemic institution allocated nearly €1 billion to cover the cost of tasks related to new regulatory requirements.
For example, the insurance industry allocated more than €6 billion to comply with new regulations.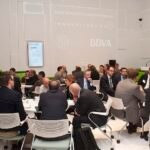 The event included 25-minute "speedy" sessions with IIF member institutions and regulators from several different countries. Ayasdi, Onfido, Suade and Sybenetix were some of the startups participating in this first "lab" where they presented their concepts and products and listened to the financial institutions' and regulators' needs. IBM and Silicon Valley Bank also presented their proposals.
The use of these new "regtech" technologies has enormous potential to develop better compliance solutions, improve efficiency, profit, and lower the sector's barriers of entry. Regtech can be used in areas such as monitoring payment transactions, the Know Your Customer (KYC) process (and their data), developing models and predictions, monitoring operations, supervising operations to ensure they comply with current regulations and even detecting the possibility of new regulations in the future.
Gurjeet Singht, CEO of analytics company Ayasdi, feels that "the big opportunity in financial services is to re-engineer the way you do everything. You have a lot of places where you have manual processes that take a very long time." Singht argues that "Artificial intelligence and machine intelligence can be very beneficial and make a difference to customers, and machine intelligence can be very efficient with internal methodologies and as a tool to work with regulators."
Ayasdi currently has software for fraud detection, negotiation strategies, customer segmentation, research on diseases and national security. Its specialty is machine learning software and big data analysis for organizations that work with a large amount of data.
Taras Chaban, co-founder and CEO of Sybenetix, a behavior analytics company providing applied pattern solutions for banks, hedge funds and asset managers, stresses the importance of engaging in a three-way dialogue among regulators, institutions and innovators. "This Regtech Innovation Lab is getting us a lot of exposure to other companies," he maintains. Chaban also believes that this exercise is allowing them to find new ideas "on how to approach data privacy with behavioral analytics."
Cheaper and more precise
With more than nine years of experience at Google, Edward Ungar is now Chief Commercial Officer for Onfido. He underscored regtech's potential not only to cut costs but also to make the information managed more precise. "Processes with (manual) human intervention have their limits in terms of accuracy and precision." Regtech helps to improve these results, he said.
Onfido develops solutions for customer identity verification through an API and helps transform both customer experience and regulatory compliance. According to Ungar, it is an area where retail banks have problems and could benefit from advances in visual recognition, machine learning and biometrics. "We offer a simplified user experience, like Google, so institutions call allocate resources to more specialized functions," he affirmed.
Onfido's API lets users carry out background checks in 132 countries, regardless of their business needs. They are able to do this by verifying the identity in international registered databases that connect a person's complete name with the given address and date of birth. This is checked against the list of politically exposed persons (PEP) and the names on the international sanctions list. It provides all the details from the records. It also checks the validity of documents, crossing information from the document with the valid identification.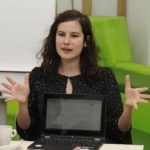 Regulation as a service
Those attending the first Regtech Innovation Lab agree that this fintech subset still faces numerous implementation barriers. There are legal restrictions on data use and new technologies, a lack of standardized information and regulation that is imposing stricter deadlines on financial institutions to implement new IT solutions. Furthermore, swifter progress is also hindered by some regulators' methodology and outdated reporting portals, together with a regulatory agenda that has not yet been finalized. Networks that bring all the stakeholders together in the same place are also lacking.
The startup Suade says it has some of the tools needed to face these challenges. Diana Paredes, co-founder and CEO of the London-based company, explained their proposal: We put the concept of "regulation as a service" at the disposal of banks. Suade offers a platform to provide institutions regulation like a software service. "Regulations change very quickly and banks need to know that software can also adapt to these changes. This translates into greater flexibility in software architecture, and a smoother process to stay up-to-date with the new regulatory environment."
For this entrepreneur, regtech's challenge is convincing financial institutions that now is the time to innovate in this area. "When you are presenting a new way of making technology, the challenge is always to find banks that are willing to innovate. It's always hard to explain to banks why they need to adapt their technology. The world is changing and if banks don't change, the world will change without banks," she added. Paredes recalls that outdated systems ("spaghetti platforms") are not a good ally for regulation while technology is appealing to regulators.