Garanti BBVA has been developing social investment programs for years with the aim of creating common values. With this in mind, the non-profit organization SALT was founded in 2011, which is now Garanti BBVA´s most important cultural and artistic initiative.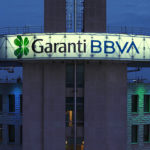 Since its inception, SALT has reached millions of people through exhibitions, public programs, and multiple research studies, and today it continues with new and admirable work.
On its tenth anniversary, SALT maintains its originality and sustainability intact with current points of views and with both online and offline content. The institution has a digital archive that anyone can access from anywhere. In addition, it serves a very important function: raising awareness about Turkey's cultural heritage. Thanks to the archive´s digitization, carried out by the SALT research team, it is possible to consult over two million documents from anywhere in the world, which fosters interest in a multitude of topics and contributes to research in areas such as art, architecture, design, urbanism, society, and the economy.
'The Sequential' will continue throughout 2021
One of the initiatives that SALT has undertaken in 2021, the year of its 10th anniversary, is the 'The Sequential' exhibition, which could be translated as 'consecutive.' The program consists of five consecutive presentations that will take place at the SALT Galata Center. İt was designed by Amira Akbıyıkoğlu and Farah Aksoy, members of SALT´s Research & Programs team, along with six artists who are in development stages of their maturing careers, and which is based on the generational bond that unites these artists.
It is worth noting the freshness of the visual and conceptual repertoire of the works of Barış Doğrusöz, Deniz Gül, Volkan Aslan, Aykan Safoğlu and the duo of Fatma Belkıs and Onur Gökmen, which revolve around their 25 years of experience and common sensibilities.
SALT hosts 'Locus of Power' by Barış Doğrusöz
Barış Doğrusöz is the first artist in this program, whose show will run from January 2021 to January 2022 at SALT Galata. It begins with a spatial presentation featuring Doğrusöz's video trilogy 'Locus of Power', on display until March 28. Details about the presentation, the online workshop to be held, and the performance will be shared with viewers at saltonline.org.
SALT's 'The Sequential' program will follow up with the presentation of 'Scratch and Surface' by artist Deniz Gül in April.