Seven keys to understanding Propel and BBVA fintech investment
Propel Venture Partners (Propel)  is a new independent venture capital (VC) firm investing BBVA's money in the startup companies that are using technology to change financial services for the benefit of the customer. Propel intends to be the go-to VC firm for entrepreneurs looking for a long-term, supportive partners as well as capital. Here are seven things you need to know about Propel: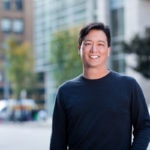 1. The Managing Partners have significant fintech experience.
Propel's Managing Partners have many years of experience working in digital financial services. Previously, Jay Reinemann was at Andersen Consulting, VISA and founded his own fintech VC Altai Ventures. Tom Whiteaker was also at VISA and headed up The Harford's Corporate Venture fund. Ryan Gilbert has set up a number of his own businesses and is Executive Chairman of Better Finance, which helps banks make loans under the Small Business Administration programme (which administers Small Business Investment Companies, of which more later) more effectively.
2. There will be two Propel funds.
With digital change in financial services a global phenomenon, Propel will have two funds - one for the US and one for Europe. "With Europe embracing digital financial services so enthusiastically, Propel needs to focus on that with a separate fund", said Reinemann. The US fund is already off and running, while the European fund is in the process of being set up.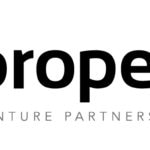 3. Propel is already managing a number of investments.
The new company  is already looking after a number of investments - those made by the former BBVA Ventures. "There's great companies in our portfolio already," said Reinemann. Propel is managing stakes in leading fintech startups such as online lender Prosper, wealth management platform Personal Capital and online corporate purchasing platform Taulia.
4. $250m of BBVA's money will be under Propel's management
Propel has been trusted with $250m of Propel's money - up from the $100m that established the original BBVA Ventures fund. 'It's a very competitive environment around vc investment in digital financial services," explained Reinemann. "Although it's just one part of the mix, increased funds will help give us better access to investment opportunities," he added.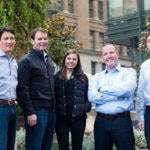 5. Propel's new independent structure will make it more competitive
While BBVA Ventures chose its investments wisely, being a corporate venture fund posed a problem with certain potential partners, according to Reinemann. "Some start-ups were reluctant to work with a corporate venture fund," he said. "They thought they might not be a priority, or might get lost in the machinery of a big organisation". So Propel is independent of BBVA, making its own investment decisions and operating more like a traditional VC fund. "It's a bold move by the bank, and I believe it will  help us work with the best startups" said Reineman
6. Propel's U.S. fund is set up as an Small Business Investment Company (SBIC)
Being independent is not the only structural change that will help Propel, according to Reinemann. "Our U.S. fund is set up as an SBIC," he explained. "This is a government scheme to help channel funds to small businesses, and means we're not restricted in our size of investment," Reinemann said. Again, this helps make Propel more competitive - BBVA Ventures was limited to a 5% investment stake because of the Bank Holding Act, meaning participating in seed rounds was hardly worth it as the stake was so small.
7. Propel will have an office in London
Due to the dynamic nature of the U.K. fintech market, Propel's European fund will be headquartered in London. "Propel's locating in London for two reasons - its long-standing position as a global financial centre, and its recent role as a European hub for businesses looking to change financial services for the better using technology," said Reinemann. Propel Europe is building its team and looking for premises.