Shopping Quizzes is an engine that instead of being based on guesswork asks customers to complete a simple questionnaire. This adapts the results more closely to their preferences and, therefore, a higher conversion rate is obtained.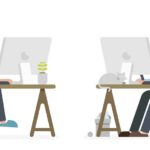 One of the main elements in an e-commerce platform is its recommendations engine. It is a tool designed to make it easier for customers to buy, offering them what they are looking for at the right time.
If this tool is managed properly, it helps boost online retailer sales. There are many e-commerce sites that have realized its importance and are including it in their offering, but in a very basic way, since they do not take into account customer preferences.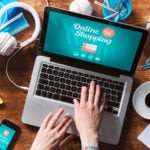 Shopping Quizzes, a U.S. company, has developed a recommendations engine that is not based on guesswork, but on user tastes.
How does it work?
First, the e-commerce platform's has to register Shopping Quizzes on its platform. In this way, the tool can analyze the categories of all the products on sale and generate customized questionnaires.
It starts by preparing a questionnaire that asks questions such as "night or cocktail dress?" or "short or long sleeve?". Customers have to answer these questions and based on their replies the engine recommends three options that match the parameters specified by the buyer.
Although it is a basic questionnaire, according to the company it is capable of removing over 90% of the products that do not fit the customer's preferences. Thus, the buyers can more easily find what they want to purchase.
The results of the A/B test conducted by Shopping Quizzes shows that the conversion rate increases by 22% when this tool is implemented.
The drawback of this tool is its cost, which is quite high for e-commerce sites that do not generate very high conversion rates.