Six key steps to build a successful digital business
The digital economy goes much further than simply using the new technologies; it is a way of re-thinking the company.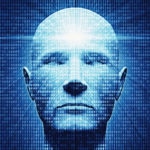 According to a recent report by Gartner ("Six key steps to build a successful digital business"), by 2017, 25% of companies will have seen their competitiveness undermined by shortcomings in their digital business model. Here we take a look at the six keys they give to avoid this:
1. Create the right mindset
Setting up a digital business is not just about expanding the use of technology in a company. Digital business leaders must think of technology in a radically different way than in the past: it is no longer a "enabler" to be applied to what the business wants to do but a source of innovation and opportunities for what the business could do. This more proactive model focuses on creative disruption and new business models to gain competitive advantage.
Gartner uses the expression "business moment" to describe the dynamic exploitation of these opportunities, which acts as a catalyst that sets in motion events involving a network of people, companies, industries and ecosystems, allowing them to work together to carry out projects which would not have been possible a few years ago. The hallmark of a digital business will be the ability to spot the fleeting opportunities that are now a feature of our fast-moving world. 
2. Put the right leaders in the right place
It is precisely the speed of these changes that is exposing the gaps in the current models of digital leadership, particularly with regard to tasks related to customer experience and enterprise strategy. Three types of digital business leader have emerged to fill these leadership gaps: - The digital strategist - The digital marketing leader - The digital business unit leader "These are roles, not necessarily titles", explains Lee Weldon, research director at Gartner. "The title chief digital officer (CDO) is being used for each of these roles -to date, most often for the digital marketing leader-. Some CIOs play the digital strategist role already". As long as these three roles are covered, one person could play multiple roles, and could even take on other responsibilities.
3. Launch digital business centers of excellence
Centers of excellence (COE) are a source of input, advice and opportunities for the collaborative formation of a digital strategy and the capabilities needed for execution. According to Ken McGee, vicepresident of Gartner, the idea is to "start by accessing digital opportunities; examine your strengths, weaknesses and potential opportunities and identify new technologies and how they might pose a potential threat. Finally, we should engage people from throughout the enterprise and from outside (and even from outside the industry, such as current and potential users, intellectuals, etc.). We need to ask new questions and find new ways of answering them".
4. Formulate a digital strategy to respond to opportunities and threats
Once the necessity of a digital strategy has been established, the following five elements must be addressed:
Development of new digitally enabled business models.
A product and services portfolio that does not necessarily require a physical presence (commitment to virtual communication).
Information as an asset (always considering legal requirements and the ethical concerns of the customers).
An effective technology strategy (to take account of the new role played by mobile devices, cloud computing and BYOD).
Content, media and channels (using segmentation to gain a better understanding of the customers' preferences).
5. Find and define digital business roles
Digital business does not involve only implementing technology, but above all acquiring a specific enterprise mindset. In the words of Diane Morello, managing vice president at Gartner, "According to the 'CIO Agenda 2014' survey, 42% of the 2,339 CIO from 77 countries surveyed said that their organization did not have the right roles to meet upcoming digital business challenges. HR policies must be reimagined, emphasizing new approaches that widen access to talented people while minimizing the bottlenecks of traditional serial processes".
6. Create new digital business channels
Traditional recruitment practices will not suffice. Instead,companies should launch innovative learning programs, use the new technologies in order to distribute the work more effectively and develop new channels for finding, building and acquiring digital business capabilities.