Small business profile: PitaPal contributes to Houston's East End revitalization
Consumers might see their products at grocery stores across Texas, on airplanes, or at their factory nestled in Houston's historic East End, an up-and-coming community undergoing a rebirth. Pita Pal Foods, LP is much more than a company producing a suite of Mediterranean products and gourmet foods:  it's a symbol of how far East End has come.
Standing on 4.2 acres of East End real estate, Pita Pal prides itself on making food from scratch and producing products that align with organic, Kosher and Good Manufacturing Practices guidelines. The business, which has four factories total, has contributed to the revitalization of one of Houston's most historic neighborhoods, and mirrors BBVA Compass' commitments to the communities it calls home.
We were lucky enough to come here when the boom started.
"It's a small community, but we're very proud and it's amazing that the people who actually live here, work here – they contribute to a global enterprise," said Pita Pal Founder Melissa Navon. "We were lucky enough to come here when the boom started. There are a lot of abandoned places (in the East End) that are being revitalized now."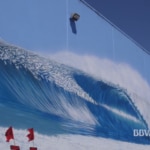 Pita Pal's signature mural is displayed outside its factory walls in Houston's East End neighborhood. The work of art has been known to attract multiple weekly visitors to the factory.
BBVA Compass' mission is to create opportunities for everyone across its footprint, including small businesses like Pita Pal who are giving back to their surrounding areas. One of the business' unique initiatives is its devotion to a green and healthy world: its offices are run on 100% renewable energy, its packaging materials are all recyclable, and it has a corporate paper recycling program with a neighborhood school that had yet to set up such a program. These qualities are the type of concepts BBVA Compass looks for across the board in its commitment to small businesses – cornerstones to thriving and rising communities.
"One of the great things that we as a bank are able to do is help small businesses," said Chief Marketing Officer Jennifer Dominiquini. "If we can help businesses that then go out and help communities, even better."
For more information about small business products offered by BBVA Compass, click here.