Rating agency Standard & Poor's (S&P) has raised BBVA's rating to A from A-. The outlook is negative, mirroring the negative outlook of Spain's sovereign rating. S&P underscores BBVA's strength and geographic diversification, the profitability of its retail banking franchise, its cautious risk management and the strength of its capital, among other factors.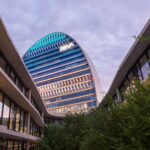 After recently updating its bank rating methodology, S&P has raised BBVA's rating as it considers that the bank has issued a sizable enough cushion of bail-inable instruments in order to protect senior debtors in case of a hypothetical resolution scenario.
As a decisive factor in this rating action, the updated methodology acknowledges the strength of the Multiple Point of Entry (MPE) resolution strategy, applied by BBVA, with a decentralized management model for the franchises.
The rating agency has also forecasted greater profitability, and specifically, a return on equity (ROE) of up to nine to ten percent in the 2021-2023 period, mainly thanks to cost savings - especially in Spain.
In addition, S&P expects the bank's asset quality to remain under control and capital to continue above the bank's target level through 2023.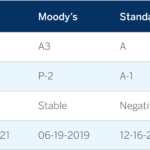 Qualifications of the senior preferred debt of BBVA by some of the main rating agencies