The number of global incidents detected increased three-fold between January and June this year. And although Spain is second, it is probably because of the great use made of online banking, according to a report by S21sec.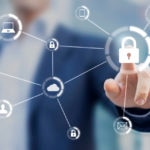 A study on banking malware activity, conducted during the first six months of the year by the company S21sec, has detected that Spain ranks second among the countries that receive the most cyber attacks in the world, only behind the U.S.
But even though 20% of attacks that take place across the world occur in Spain, this "is probably due to the heavy use made of online banking in our country compared to the number of Internet users and low awareness of users", according to S21sec.
In general, most of the countries in which the control servers that receive captured data are located are not the countries that are attacked. The countries hosting these servers are primarily Eastern countries, followed distantly by China.
To this we must add that cybercriminals have chosen to expand their view and geographically disperse their attacks. S21sec's analysis, detection and monitoring technology have detected them in nearly 100 countries, which reinforces the idea that certain countries are saturated to some extent and criminals are looking to explore new geographical niches free of competition.
Likewise, the sectors being attacked are also being diversified. Although the economic sector most affected by malware is still the banking sector, the S21sec study has found "a clear breakthrough" in other segments such as insurance, social networking, online gaming companies or those relating to hosting, to name but a few.