Spain's Reina Sofía Museum to host exhibition of six Turkish artists
Founded by Garanti BBVA in 2011 to support the production of knowledge, culture, and arts, SALT's 10th year anniversary activities continue with Ardışık (The Sequential) video screenings to be held at Madrid's Museo Reina Sofía on 19-20 November. The two-day program, which will start with the participation of artists Fatma Belkıs and Onur Gökmen and the presentation of SALT Research and Programs Director Meriç Öner, will feature the works of six artists from Turkey.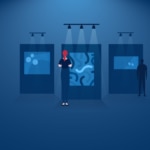 SALT, together with the Reina Sofia Museum team, selected five videos from The Sequential, a series of independent exhibitions initiated as part of the institution's 10th anniversary. The works scrutinize respectively the politics of excavation through a re-reading of the colonial discourse in Sandstorm and the Oblivion (2017) by Barış Doğrusöz, conceptual play on the use of language in Kartpostal [Postcard] (2017–2020) by Deniz Gül, a critical approach to everyday violence in Volkan Aslan's Best Wishes (2019), the struggles of modernization, reflected upon in Fatma Belkıs and Onur Gökmen's dark comedy Alakadar [The Connected] (2021), and identity politics brought into the open in Aykan Safoğlu's Hundsstern steigt ab [Dog Star Descending] (2020). Bringing these works together, the screening aims to deal with issues of symbolic power through the conceptual vocabulary emerging in the artists' practice.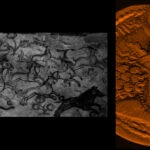 Following the screening program on November 19-20, 2021, at the Reina Sofía Museum, The Sequential will be included in the 2022 public programs of two other member institutions of L'Internationale—Muzeum Sztuki Nowoczesnej w Warszawie (Warsaw) and M HKA, The Museum of Contemporary Art (Antwerp).