SALT, Garanti BBVA's contribution to culture, art and society, celebrates its 10th anniversary
Founded in 2011, the platform by Garanti BBVA has received more than three million visitors in ten years thanks to its original offer of content and activities. The entity encourages participation and learning and preserves collective memory, which it makes available to future generations through freely accessible archives and research resources, as well as exhibits and programs.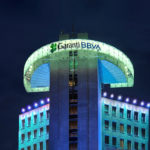 SALT was created ten years ago with the aim of not only contributing to cultural activities and generating knowledge, but also of becoming a cultural institution worthy of this century thanks to its accessible, innovative and dynamic structure.
It is an open resource, whose content is intended to raise awareness of social issues. Since its launch, it has been developing current and original content. It also contributes to the preservation of not only Turkey's memory but also that of its neighboring countries via multifaceted archival and research projects. Through the projects it carries out in collaboration with Garanti BBVA, SALT analyzes issues concerning urban and social life, as well as economic history.
SALT, the platform launched and backed by Garanti BBVA, focuses on research and knowledge creation, is sensitive to the importance of climate and the environment, and will continue to support cultural diversity and artistic production with sustainable projects that promote gender equality.
To learn more
SALT is the only member in Turkey of L'Internationale, the confederation of European museums, which includes Museu d'art Contemporani de Barcelona (MACBA/Spain); Museo Nacional Centro de Arte Reina Sofía (MNCARS/Spain); Museum van Hedendaagse Kunst Antwerpen (M HKA/Belgium); Van Abbemuseum (VAM/Netherlands) and Moderna Galerija (MG/Slovenia). The platform has received more than three million visitors to date and has conducted 1,500 different types of programs in Istanbul and Ankara.
In addition, SALT Research, which has a specialized library with more than 100,000 publications, serves as a resource for students, academics and researchers, and as a reference center for people working in different disciplines. SALT's daily communication tool also functions as a dynamic platform where visitors have access to conversation programs, publications, web projects and blogs. The archival collections of 1,880,000 documents, cataloged and digitized by the institution itself, are available at archives.saltresearch.org.