BBVA clinches its position among the most socially committed multinationals
BBVA and its community investment program has once again been recognized as a world leader in corporate social responsibility, according to the latest edition of 'Giving in Numbers' released by Chief Executives for Corporate Purpose (CECP). BBVA appears in the upper quartile — among the 25 percent most prominent companies in the world — out of the 250 surveyed, thus sealing its position in community investment and social commitment. Specifically, in 2018 BBVA allocated more than €104 million to social programs benefiting eight million people.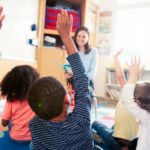 For 15 years, 'Giving in Numbers' has been the leading benchmark report providing a comparative analysis of multinational companies in the area of corporate social investment. According to their findings, BBVA stands among the 25 percent most socially committed companies, which together had a median total of more than $60 million (equivalent to €54 million and representing 1.94 percent of pre-tax profit) in community giving. For 11 years, BBVA — which participates in the category for financial institutions (the largest group with 67 members) — has provided its community investment data as input for the production of CECP's report.
The 2019 report included participation from 250 of the world's most important multinationals, which together represent revenues worth $7.9 trillion (7.1 trillion in euros) and 16.2 million employees. The average of their total donations stands at $20.7 million, a figure equivalent to 0.94 percent of these company's profits before tax.
Among the conclusions, the report reveals an 11 percentage point increase of social investments in a two year period (2016-2018). Total contributions are the sum of three types of social investment: direct (corporate investment in social programs originating from either the central headquarters or regional offices); contributions to foundations and non-governmental organizations; and non-monetary contributions (in-kind products or services with a value estimated at market prices). These donations focus primarily on educational programs, which received 28 percent of the total corporate investment. In 2018 BBVA invested more than €38 million into educational programs, specifically in the areas of access to education, educational quality, skill development, and financial literacy.
For the first time, this year's version of the report discloses the annual number of volunteer hours companies give their employees. In 2018, this figure averaged 20 hours per year and demonstrates that companies are increasingly encouraging their employees to make a positive social contribution. In 2018, BBVA employees spent 170,000 hours volunteering in their communities.
Also worth pointing out: of the strategic areas for social investment — private sector partnerships, measurement and evaluation, shared value, and SDGs — the latter were the areas "with the most influence on social investment strategy," the report revealed. Fifty-one percent of the companies surveyed disclose that they include SDG data in their presentations to CEOs and senior executives.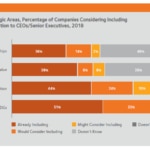 "While governments are the main drivers to achieve (and report on) the goals, a wide range of stakeholders seem now to be convinced that the achievement of these goals cannot be accomplished without proactive and effective private sector engagement," the report stressed.
Since the SDGs were adopted by the United Nations and 193 governments agreeing to fulfill 17 goals and 169 targets, they have secured their position as a policy framework for many sectors and interested parties. They have thus evolved from being a "trendy thing" to talk about into becoming the benchmark for conversations about global sustainability.
About CECP (Chief Executives for Corporate Purpose)
The annual survey 'Giving in Numbers' is produced by a coalition of executive directors, CECP (Chief Executives for Corporate Purpose). The CECP has the largest and most historical data set on trends in the industry, shared by more than 500 multinationals over nearly 15 years, representing more than $250 million in corporate social investments over that time span.
The report is embraced by professionals across all sectors globally to understand how corporations invest in society, with topics ranging from cash and in-kind/product, employee volunteerism and giving, and impact measurement.