BBVA was selected as one of the bookrunners for Colombia's first issue of social bonds in the international market. The debt was rated Baa2/BB+/BB+ for its inaugural offering and was denominated in US dollars with a dual-tranche format maturing in 2035 and 2053. It is an integral part of the Colombian government's sustainable strategy, and is the first time the country has issued social bonds and only its second issue under ESG (Environmental, Social and Corporate Governance) criteria, following the placement of Green Treasury Notes in 2021, in which BBVA also acted as lead bookrunner.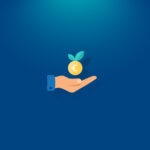 BBVA, Citigroup and HSBC were chosen by the Colombian government to act as Active Joint Bookrunners, meaning they were tasked with keeping the investor order book, determining the final allocation to each investor and handling the documentation process for what was the government's inaugural offering of dual-tranche social bonds denominated in US dollars.
A total of USD 2.5 billion was placed, with oversubscription reaching a factor of six, clearly illustrating the interest in this type of asset among international investors.
According to the placement document, "Colombia will use the net proceeds obtained from the placement for general budgetary purposes. Colombia plans to allocate an amount equal to the net proceeds of the offering among Eligible Social Expenditures, under the framework of Colombia's Green, Social and Sustainable Bonds."
This latest operation makes BBVA a key partner in sustainable finance for both the public and private sectors in Colombia. It bears repeating that BBVA in Colombia granted sustainable loans totaling USD 4.9 billion between January and September. Inclusive growth projects—focusing on social development initiatives and regions—received USD 2.5 billion, while climate action projects received USD 1.7 billion.
The bank has also been playing an active role in the capital market, specifically in relation to public debt securities. According to official figures released by the Ministry of Finance, in September 2023 BBVA was once again the leading market maker in the country. The bank has held onto the number one spot for two months running and has been among the top market makers throughout the whole year.