BBVA launches a children's channel on YouTube to teach young ones about sustainability
The bank has launched an educational video channel aimed at children to supplement the shows shown on Learn together 2030 KIDS. The new proposition will target channels that cater to young audiences (YouTube Kids, TikTok, Instagram), with enticing content based on the Sustainable Development Goals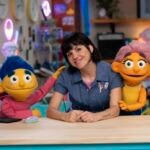 The first season of "Learn together 2030 KIDS", which has been airing since late 2022 on the general AAJJ 2030 channel, has already amassed 225 million views. These videos have been added to the new YouTube channel in its kids version, with a more attractive look and all the safeguards you would come to expect from YouTube when broadcasting content catering to children.
"The KIDS program has exceeded our expectations and has been hugely popular among children and parents who have followed the first season from start to finish. With the new profile on the kids version of YouTube, we aim to reach an even wider audience by offering a broad range of high quality content and varied formats, as we harness the benefits of the new platform," explains Carlos Pérez Beruete, BBVA's global head of digital marketing and sales.
YouTube Kids comes with its own app for cell phones and tablets that ensures a safe and suitable selection of content available to children. All videos shared on this new version must first undergo a strict screening process so as to ensure proper language and make sure that the right images and messages are displayed. The platform also rewards content that promotes learning and provides parents with tools to control the time their kids spend in front of the screen, select the right age group, disable the search option, or generate alerts if the videos are considered inappropriate.
"Within just days of opening the Kids channel, we managed to position many of our videos among the recommended content, which says a lot about the value of our proposition. We want to reach out to more children and awaken their curiosity for sustainable issues, so that they learn to build a greener and more inclusive future while having fun at the same time, all in a safe and controlled environment," he adds. The catalog of the "Learn together 2030 KIDS" channel includes a Kids TV, with all programs aired live and on loop and featuring different formats such as playlists showing the various sections of the program (magic, cooking, music), as well as the full programs, "shorts" and learning pills.
BBVA
The bank has also set up profiles on TikTok and Instagram showing content from the "Learn together 2030 KIDS" programs adapted to these social media sites.
A global project
In just one year since its launch, KIDS has become one of the most successful products of BBVA's "Learn Together 2030" project, which addresses key topics that go to the heart of the SDGs. The global project has already amassed more than 2.7 billion views and has a community of 7.6 million subscribers.
"KIDS has confirmed the global nature of a project that is the first platform in Spanish to show videos linked to the importance of sustainability," remarks Pérez Beruete. The success of "Learn Together 2030" has extended the outreach of KIDS educational content and eight out of every ten visits take place in countries where BBVA has more of a presence, with half of the users being either Spanish or Mexican. The project's growth across Latin America has been supported through broadcasting agreements signed with various local media outlets, such as Discovery Kids (Mexico), La Nación (Argentina), RCN (Colombia), Latina TV (Peru), or Canal 10 and El País (Uruguay).