Carlos Torres Vila: "Banks contribute to economic development and social well-being"
BBVA Chair Carlos Torres Vila participated in a round-table discussion on the present and future of sustainable finance, where he stressed the central role of banks as an intermediary, accompanying society in its journey to reduce carbon emissions. In his opinion, with its activity, "banks contribute to economic development and social well-being by tackling major challenges like digitization and sustainability."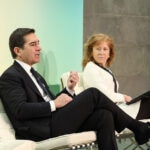 Carlos Torres Vila, who participated in the Finresp Meeting along with the Deputy Governor of the Bank of Spain, Margarita Delgado, in a debate moderated by the president of the Spanish Banking Association (AEB), Alejandra Kindelán, pointed out that the bank's strategy is to accompany its customers in their transformation toward a more sustainable world, with advice and, of course, financing.
In his opinion, banks play a fundamental role as intermediaries by financing society in its path to decarbonization, and also help to address major challenges like digitization and sustainability. "The role of banks is good for society. It is a role of revitalizing activity and one that is vital to economic development and social well-being in a very significant way," the BBVA Chair said. For example, he mentioned the new financing the bank has granted to companies and families in Spain in 2022, which has helped over 45,000 families purchase their homes, and benefited more than 150,000 SMEs and the self-employed, and over 14,000 larger companies, among others.
The BBVA Chair also referred to the ECB's Single Supervisory Mechanism. Specifically, the climate stress tests and thematic climate review, which he described as "a great exercise" because he feels that they have allowed financial institutions to prioritize, accelerate certain processes and focus much more on data generation and model development.
Spanish banks face the climate change challenge
The BBVA Chair agreed with Margarita Delgado that one of the key elements in moving towards a zero-emissions economy is for companies to have robust and credible transition plans. These plans are essential so that banks, investors and insurers can better manage their transition risks and provide solutions to our customers, he explained.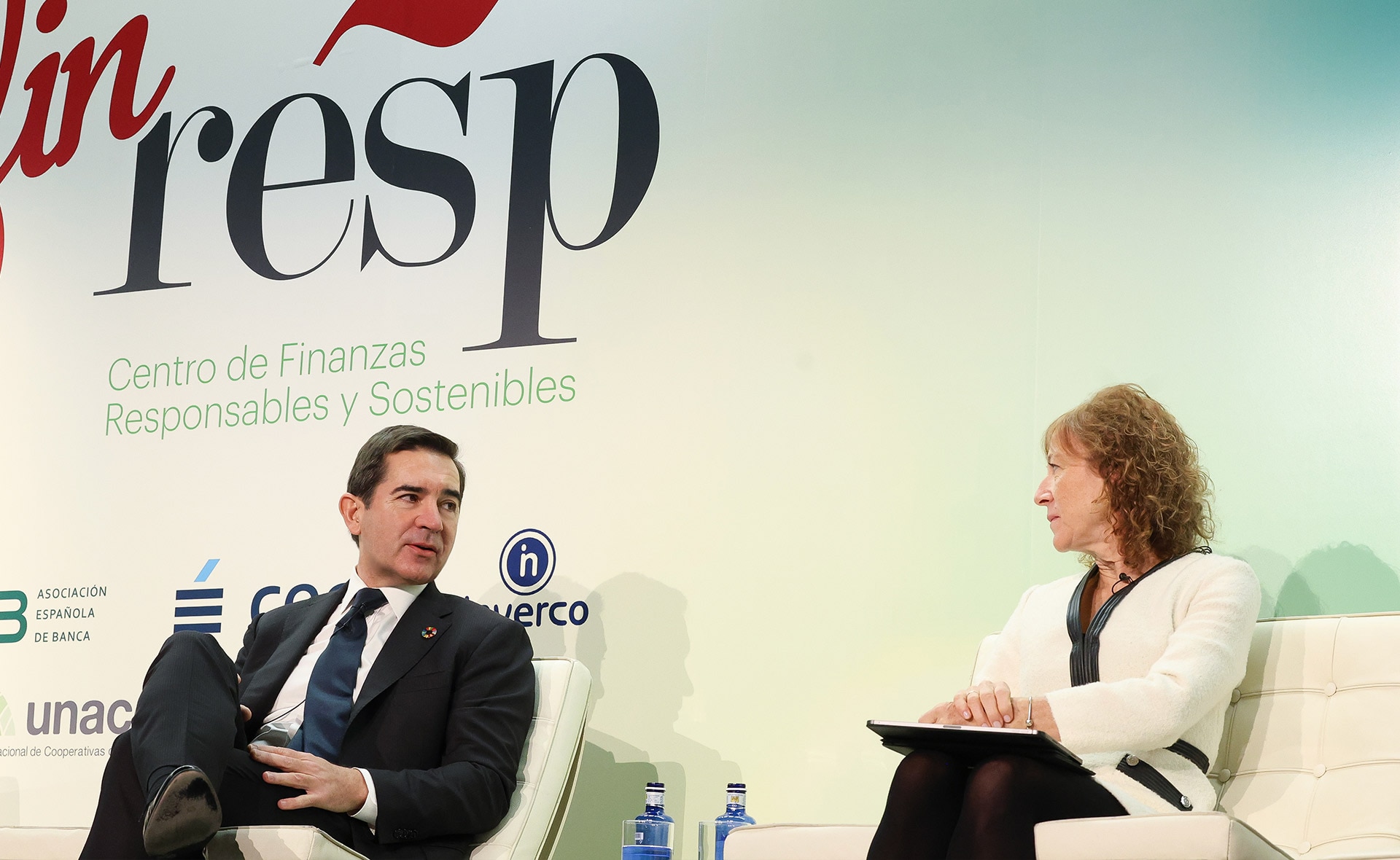 In this regard, he pointed to the work done by Glasgow Financial Alliance for Net Zero (GFANZ), publishing guidelines on how to draw up transition plans for companies in the real economy and for financial institutions themselves. Carlos Torres Vila announced that BBVA will be publishing its Task Force on Climate-Related Financial Disclosures (TCFD) report shortly, in which it will incorporate these recommendations from GFANZ.
Furthermore, the BBVA Chair called for reliable data on sustainability (throughout the entire value chain), greater harmonization of definitions and the unification of methodologies to quantify the risks. Specifically, sustainability information standards are a fundamental pillar to ensure the appropriate regulation of sustainable finance, and prevent 'greenwashing' practices among companies.
The 'Centro de Finanzas Sostenibles y Responsables de España' (Spanish Center for Sustainable and Responsible Finances, Finresp), which was jointly founded by AEB, CECA, Inverco, UNACC and UNESPA, aims to contribute to more sustainable and responsible economic and financial activity. Teresa Ribera, Third Vice President of the Spanish government, gave the opening presentation at the event. Also participating in the event were Gonzalo García, Secretary of State of the Economy; Pilar González de Frutos, President of Finresp and of UNESPA; and Helena Viñes, a board member of the Spanish financial markets regulator, the CNMV, and President of the European Platform on Sustainable Finance; among others.