Garanti BBVA and Green for Growth Fund to offer green financing training
As part of its efforts in sustainable finance, Garanti BBVA is to implement the Green Finance Specialist training course for some of its employees, in cooperation with the Green for Growth Fund (GGF) Technical Support Facility and the Renewable Energy Academy (RENAC). The course aims to increase the technical expertise of about 30 Garanti BBVA employees who work in different regions as loan officers, loan specialists and other related areas.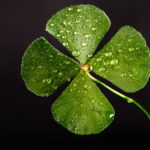 The training course has been especially developed for Garanti BBVA, encouraging the use of green financing options in housing, SMEs and other eligible projects. With the support of experienced consultants in the Turkish market, training will include live webinars and relevant case studies.
Green Transformation is the most important item on the agenda for states and companies. To finance environmentally sensitive investments, banks need to expand and promote green financing products.
Garanti BBVA Deputy General Manager Aydın Güler said that Garanti BBVA has been working toward sustainable development and combating climate change for more than 15 years. The bank took a leading role in the development of the sustainable finance market in Turkey, contributing to green and social improvement. "By integrating sustainability into our credit products, we provide our customers with discounts on interest rates in line with the progress they have made in sustainability-related areas. We also develop mechanisms that will encourage our customers' ways of doing business to be more sustainable and green," he added.
Güler explained that the seven-month training course for Garanti BBVA employees will take the bank's relationship with GGF to a new level. "The fact that GGF provided such comprehensive training to a financial institution confirms our bank's competence in sustainable finance. Thanks to our cooperation with GGF, we will further specialize in this area, and our colleagues and their enhanced expertise will allow them to focus more on green projects in our country and provide the most appropriate financing structure," he said.