Garanti BBVA saves 1.8 million lira per year in the energy used by its data center
Garanti BBVA has obtained 1.8 million Turkish lira of annual savings thanks to a significant reduction in the energy used by its data center. This decrease was possible thanks to the implementation of innovative technologies that help to reduce its carbon footprint.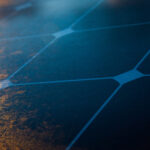 The air conditioning checks carried out in 2020, the replacement of old devices with others that are more energy efficient, and the use of virtual environments made it possible to increase the processing and storage capacity of the data center. At the same time, it produced an annual energy savings of 1,993 megawatt/hours, which corresponds to 172 tons of oil per year, and approximately 1,000 tons of CO2 emissions. Garanti BBVA's Data Center is one of 16 centers in the world that is certified as 'Tier IV Gold - Operational Sustainability'.
"At Garanti BBVA, in the framework of the Eco-efficiency Plan's global initiatives, we are committed to offering sustainable banking services, as well as the use of renewable energy sources, reduction of the total energy consumption and the reduction of our carbon footprint with more effective recycling policies," said İlker Kuruöz, Vice President of Data and Engineering at Garanti BBVA. 
In this context, the bank is constantly making new investments in its facilities, in order to improve efficiency and reduce the environmental impact of its activities.  Kuruöz emphasized the savings obtained in terms of energy compared to the monetary savings, and assured that they continue "working on the analysis and simulation" of different projects in order to increase energy savings even more. He specifically pointed to a new project with which they expect to save around 10-15 percent of the energy. "Without a doubt, technology and digitization are elements that facilitate human life, but there are also environmental impacts that benefit from this process," the executive maintained.