Garanti BBVA's completed its first ESG derivative transaction
Garanti BBVA recently completed its first derivative transaction linked to environmental, social and governance (ESG) criteria with Bank of America.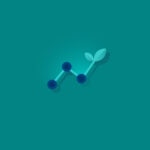 If option transactions reach a certain amount within a certain period of time, and the ESG criteria in the contract are also met during the same period of time, Garanti BBVA will receive a rebate. Rebates will be audited by an independent international consulting firm specializing in the environment and social aspects.
Garanti BBVA Executive Vice President Aydın Güler stressed the significance of this development: "Garanti BBVA is shaping the sector, thanks to its experienced team and success creating jobs. Our vision is to be the first bank that international banks and investors want to work with in Turkey." As part of Garanti's goal of diversifying and supporting the bank's sustainability projects, it recently completed its first repo transaction linked to ESG criteria in March, in addition to this new derivative transaction connected to its performance in sustainability.