Javier Rodríguez Soler appointed Chair of the Advisory Board of BBVA's Center for Financial Education and Capability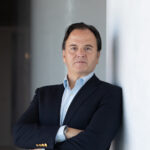 "The center powerfully contributes to our purpose to make the opportunities of this new era available to everyone by promoting financial education not only as a key topic for people's wellbeing, but also as an critical tool to promote sustainable and inclusive growth and create opportunities," said Javier Rodriguez Soler, in his first speech to the members of the Advisory Board.
Rodríguez Soler emphasized the commitment of the center's experts. "I'm glad to see that over the past five years you have continued to support the center and our shared ambition to promote financial education," he said.
In March 2022, BBVA presented its Global Financial Education Plan. The goal is to train one million people in financial literacy and skills, reach 50 million people with relevant and free financial education content, develop specific training for customers, and foster cooperation. The plan reinforces BBVA's commitment to the bank's strategic priorities: financial education as a key element to improve people's financial health, and support for the transition to a more sustainable economy.
Javier Rodríguez Soler stated that the center is a key tool for meeting these objectives. He announced that in the coming years it will focus on "boosting the key role of financial education to promote sustainable and inclusive growth." He added that the center will continue to generate content on its platform to disseminate practical knowledge relating to financial education and health through its social media accounts and the Edufin Podcast program. The center will continue to be an international benchmark for debate and exchange of ideas.
During the meeting, the center's key performance indicators were reviewed. The center serves as a repository for nearly 700 research papers and best practices and attracts more than 15,000 unique users every year. The center has collaborated with more than 100 entities on 22 research projects and has hosted events attended by more than 4,000 people, face-to-face or online.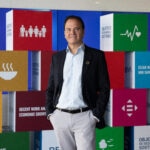 The Advisory Board of the BBVA Center for Financial Education and Capability comprises prominent international experts in the field of financial education: Flore-Anne Messy, Director of Consumer Finance, Insurance and Pensions at the OECD; Leora Klapper, Chief Economist of the World Bank's Development Research Group; Andrés Portilla, Managing Director of Regulatory Affairs at the IIF; and Wim Mijs, CEO of the European Banking Federation (EBF), among others.
Advisory Council members undertook a lively discussion on the state and evolution of financial education. The key conclusions were:
Financial inclusion remains a challenge. According to the World Bank's recent Global Findex 2021, 24% of the world's adult population does not have a bank account.
COVID and subsequent crises have shown the importance of empowering people to be financially resilient in the face of systemic events.
Financial education is a key tool for sustainability, as it contributes to inclusive growth by enabling responsible banking penetration, boosts people's resilience, and helps both small and large investors to understand the challenge of the fight against climate change.
The financial system has the opportunity to expand the surface of contact through digital channels and platforms and must continue to nurture personal interaction with its customers.
Customer segmentation is key for the development of financial education programs, product development and support for customers' financial health and resilience.