PageGroup closes an £80 million sustainability revolving credit Club Deal facility led by BBVA
The world's leading recruiter PageGroup. which operates globally as Michael Page, Page Personnel, Page Executive and Page Outsourcing, has signed an £80 million sustainability Club Deal facility led by BBVA. The new financing will support PageGroup in pursuing a twofold objective: to fight climate change and contribute to gender equality. BBVA has been mandated as sole sustainability coordinator in this transaction, in which HSBC also participated, with each entity providing £40 million in sustainable financing.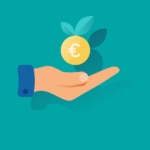 BBVA is once again supporting PageGroup in its aim to promote two of the United Nations Sustainable Development Goals (SDGs) - gender equality and climate change -. After supporting PageGroup in its first sustainable revolving credit facility in 2021, BBVA has once again been entrusted to coordinate a smooth execution of this new transaction and to support the company's commitment to sustainable initiatives.
The transaction has its terms and conditions linked to two relevant indicators: a social KPI of gender diversity based on the number of women in top management positions and an environmental KPI linked to the group's CO2 emissions.
The long-running Women@Page programme was established to ensure PageGroup is doing everything it can to hire, retain and promote female talent. To date the programme has delivered outstanding results. In 2021, 50% of MD promotions were female.
In respect of the environmental KPI, PageGroup's commitment covers both Scope 1 emissions, which are associated with the company's activities, and Scope 2 emissions linked to electricity consumption.
PageGroup will continue to decarbonise with a keen focus on energy efficient and green offices.  In 2021, 53% of offices were powered by renewable energy or green certified. Where available, PageGroup is leasing premises with electric charging points and those with certified excellence in energy efficiency. What's more, it is working closely with landlords and facilities managers to ensure waste within offices is responsibly managed and recycling is encouraged. PageGroup also offers and promotes a range of electric and hybrid vehicles within its company car offering.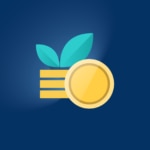 Joanna Bonnett, Head of Sustainability and Group Treasury at PageGroup, said "Sustainability is a key focus for us at PageGroup and we aim to integrate a sustainable ethos into all aspects of our business, including our global banking arrangements. Our new £80m Sustainability Linked Loan / Revolving Credit Facility with BBVA and HSBC confirms our commitment, discipline, and pursuit of our ESG objectives. We thank both banks for their ongoing support and partnership."
Elena Guillem, Global Relationship Manager for PageGroup at BBVA UK, adds "PageGroup is an inspiring example of a group who are at the forefront to become more sustainable and has embraced ESG as a global purpose. Sustainability is at the core of everything we do at BBVA and as leaders in the field of sustainable finance we are delighted to continue this journey with PageGroup."
A more ambitious goal
In January 2018, BBVA announced its first sustainable finance mobilisation target of €100 billion. This figure was increased in July 2021 to €200 billion and, due to the rapid pace of implementation - €112 billion had already been reached by June 2022 - the bank decided to raise its target to €300 billion.
This has meant trebling the initial commitment made, as well as positioning BBVA as one of the most ambitious European banks in its goal of mobilising sustainable financing. From 2018 to June 2022, 77% of sustainable finance mobilisation has been related to climate action, and 23% to inclusive growth.