It is much more than a short-lived affair or a passing infatuation. It's not Her, the movie in which Joaquin Phoenix falls heads over heels for his virtual assistant, but it sounds somewhat like it. In the Turkish market, new mobile banking apps are downloaded millions of times very quickly after launching. But, how did the country become the perfect market for new fintech solutions?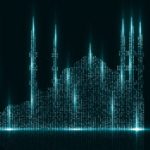 Not by chance: Turkey's geographic location and economic situation have helped turn the country into the perfect breeding ground for innovation and technology adoption. The rate at which BBVA Wallet is being downloaded in the country is a good example. Garanti Bankasi released Bonus Flas - its version of BBVA Wallet - last November, just as BBVA announced that it had reached the million downloads in the other markets where it had rolled out the banking app (Spain, U.S., Chile and Mexico). Today, BBVA Wallet has already been downloaded three million times. In the other markets where BBVA Wallet -is available, users keep downloading the app at increasingly fast rates. In Turkey it broke the 1 million download mark in a matter of weeks.
What makes Turkey different?
Of all the factors that contribute to this phenomenon, the key may very well be its young population: 50% is aged under 30. But Turks are not only young, they are also well connected: More than 84% of the population owns a mobile handset. It is therefore no wonder that more than 4 million people are active mobile banking app users. Social networks also seem to support this thesis: More than 30 million Turks have a Facebook account, according to the Superintendence of Banking (TechCrunch)
Also, Turkey ranks third in the world (after England and Germany) by use of mobile devices for online purchases. The success of mobile applications in Turkey is the result of the speed at which urban populations have transitioned from hard cash to the adoption of technology, especially mobile.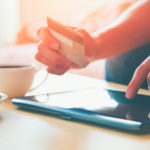 Turkey's position within the European context
In the European context, fintech innovation is happening fastest in countries like Spain, Turkey and Poland, which have radically revamped their banking systems over the last decade to overcome the limitations of their legacy platforms, according to American Banker.
In the specific case of Turkey, this reality is undeniable: fintech companies attracted the third-highest volume of investments in 2015, as there is a collaboration relationship between traditional banks and fintech companies,  The effect of this connection between both sectors is further amplified by a highly-developed credit card market, within a mature banking sector, and facilitated by the fact that 97% of transaction volume happens domestically.
But, obviously, there had to be a downside to this story. According to experts, Turkey – like other technologically advanced countries - faces one pressing challenge: the lack of regulations. Once the country manages to overcome this pitfall, its passion promises to reach new levels of intensity.