Propel Venture Partners, the independent venture capital fund backed by BBVA, is celebrating its fourth anniversary of business this year. In this interview, Propel Partner Jay Reinemann, explains in the entity's journey in these years and what are its next challenges. "The fintech sector is only going to expand and innovate faster and faster," says Reinemann. "It's a great time to be working in this industry."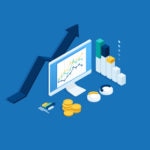 During the time it has existed, the $ 250 million fund has helped guide and inform the bank on the emerging trends and technologies in the financial services sector through its range of investments and insights.
Propel Partner Jay Reinemann has been immersed in the financial services sector throughout his career, much of it as an investor. In this interview, he explains what have been the key takeaways the San Francisco-based outfit has seen during the past four years, and how has this change in outlook influenced the business and how it invests.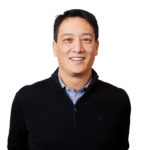 Propel Partner Jay Reinemann.
Q: So, four years of Propel Venture Partners in action, how are things going and what changes are you seeing in the Fintech VC world in Silicon Valley?
A: The short answer is, it's going great.
The longer-form answer is, yes, things are changing in the world of venture capital investing, and this is perhaps particularly true in the fintech sector - which is of course Propel´s focus.
However that isn't a negative - it's an opportunity to adapt and evolve how we operate.
Also, these changes - and I'll come on to them in a minute - aren't really a surprise. If you think about why Propel was set up, its remit, it was formed to invest in and track the disruption that was being driven into the financial services sector by technology. By its very nature, that disruption is also likely, eventually, to disrupt itself - and we are seeing a bit of that now.
Q: What do you mean by that? What is this disruption and how is it changing the fintech sector?
A: Perhaps the first change we are seeing is in where innovation in the sector is coming from.
In the Americas, both the San Francisco Bay area and New York still dominate the fintech startup scene. Most recently we see lots of excitement about Latam accelerated by recent fintech winners such as XP Investmientos which went public in December with a value of $20B or the still private neo-bank Nubank worth $10B. Large pools of international capital such as Softbank and General Atlantic view Latam as the one of the most promising regions for growth. Sao Paolo has dominated the Latam market but in fact there are several cities in Brazil expanding their fintech hubs, as is Mexico City and Bogota - where of course BBVA has a strong presence. In North America we are seeing places like Atlanta and Toronto developing good fintech scenes too.
Europe continues to build exciting new products, London is still the hub and Berlin is there too, but places like Lithuania in Eastern Europe and Malta are advancing fast thanks to strong government initiatives to promote competition in the sector. And in Asia Pacific, while cities like Singapore, Hong Kong and Beijing are still churning out strong fintech businesses, so too are cities like Bangalore, Mumbai and Jakarta.
Accordingly, we are seeing a step-change in where VC funding is going, geographically. At the end of Q3 in 2019, for the first time, the number of VC deals made for US businesses and Asian businesses was pretty much equal. Asia also beat Europe - during the first three quarters of last year - for deal count with 152 deals vs 90 in Europe. However those European fintechs actually secured more money, narrowly.
"We are seeing a step-change in where VC funding is going, geographically"
What this means for us is the need for as wide a view of the sector as possible.
We are also seeing the trends in technology changing too. Take artificial intelligence. The technology has been in the industry for many years now - powering things like trading algorithms and virtual assistants. But in the last two years the level of funding for new AI fintech ventures has jumped dramatically as the number of verticals the technology is entering grows too. For example in regtech - with AI helping risk management and compliance. And of course we continue to see - and indeed invest in - AI powered businesses focused on personal finance management and user experience.
In fact one of our investments, Hippo, uses AI - connected to smart devices in people's homes as well as aerial imagery - to offer an innovative new take on home insurance in the US. Technology allows them to individually assess people's homes, and offer insurance products at rates personal to the applicant - often 25% cheaper. The business last year told how during the wildfires in California, they were able to monitor their clients homes, and see which were being threatened by advancing fires, and warn people to evacuate. They also proactively filled in claims for around 80% of people affected by the fires, before the residents had even done it themselves. Unsurprisingly, given this level of focus on improving people's financial health - last year Hippo also achieved Unicorn status in its latest fundraising round.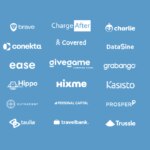 Propel's portfolio companies.
Q: Talking of the portfolio, how is its performance and what does the future hold for Propel?
A: The portfolio is growing really strongly. We focused a lot last year on maintaining the positions we have in the businesses we invest in. We believe in our companies and their founders and we wanted to demonstrate that support.
We won't divulge specific numbers, but the financial performance has outperformed expectations. Category defining companies can take a decade to mature, but in our short history we already have four portfolio companies that have achieved unicorn status, including one IPO, DocuSign. We also have amazing venture firms that have followed our initial investments such as General Atlantic, Bond Capital, Ribbit, Founders Fund, Tiger Global and Felicis. Our portfolio companies have created over 10,000 fintech jobs.
Going forward, our job is to continue to scan the horizon for great investment opportunities in businesses that will positively change the way financial services are delivered. As a fund we might have to adapt too. Sometimes nurturing the assets invested and ensuring we can continue to invest in the next highest potential fintech startup - especially given the huge growth we are seeing in the sector as I referenced earlier - needs more than just money. The experience the Propel team, and our strategic industry partners at BBVA bring, is just as critical - and bringing in new industry partners can be a strong differential for us as venture investors.
But for now, the job is to continue to manage our portfolio of 29 businesses, and to seek out the next great opportunity. The fantastic thing is that the ecosystem and networks that Propel and our partner, BBVA already have are ensuring we are nicely hooked in to the global fintech sector. A good example being our investment last year into ChargeAfter - who was named the best consumer focused fintech in BBVA Open Talent 2018 . ChargeAfter provides customers with access to an integrated network of multiple lenders through a single interface. The platform allows consumers across the credit-rating spectrum to instantly "apply and buy" with point-of-sale financing at a participating merchant. So again, a business that has used technology to build a new business line in financial services, and by doing so disrupt it.
"In our short history we already have four portfolio companies that have achieved unicorn status"
Q: Last question then. Four years into Propel Venture Partners - are you still as enthused as you were at the start?
A: Yes, absolutely - more to be honest. This is still, really, a pretty new sector. Although fintech has been around since the mid-90s, it really only kicked into gear post 2008. But with the ubiquity now, globally, of smartphones and connected devices - meaning more people are using technology to bank, and with the huge growth in cloud computing, as well as increasing access to data and of course investment funds - the fintech sector is only going to expand and innovate faster and faster.
If you then couple that with the potential of AI, and the battle for development of this between east and west, and you weave in elements like open banking and APIs, and of course positive regulatory intervention in some areas - just to name a few things - we are really only just at the beginning of where fintechs are going to take this industry. It's a great time to be working in this industry.
Propel Venture Partners was formed after BBVA shut its previous VC fund, BBVA Ventures, and transferred the portfolio to the management of Propel Venture Partners.