The New York Stock Exchange recognizes BBVA for its best practices in sustainability
In commemoration of Earth Day, the New York Stock Exchange (NYSE) publicly acknowledged those companies listed on the exchange that have integrated sustainable practices into their business models, promoting sustainability with their actions, in their business dealings, and with their stakeholders. BBVA was one of the companies the American stock exchange singled out for their significant Earth-friendly efforts, like BBVA's 'Pledge 2025'.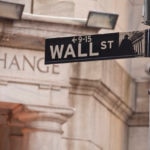 The companies listed on the New York Stock Exchange are some of the biggest in the world, and as such they must also take on a large share of the responsibility for the planet and the communities that inhabit it.  Earth Day, observed on April 22, was the perfect excuse for the launching of an index of companies that best promote sustainability during the year. BBVA is one of them, a position earned by the bank's efforts to stop climate change and fight on behalf of the United Nations Sustainable Development Goals. To this end, under the auspices of its 'Pledge 2025,' the bank has committed to raising €1 billion in sustainable financing between 2018 and 2025.
During the first year of the initiative, BBVA secured €11.8 million in sustainable finance, of which €8.13 million qualified as green financing (certified green loans), green corporate financing, funding of green projects, green bonds, and retail ecological solutions. In addition, BBVA has concurrently developed specific environmental and social due diligence standards covering sectors that have a potential significant environmental impact (mining, energy, infrastructure, and agribusiness).
The New York Stock Exchange sustainability index includes companies like Nokia, Novartis, Blackberry, BP, Philips, Coca-Cola, Royal Caribbean, Fiat Chrysler, Univeler, Visa, Hewlett Packard Enterprise, and HSBC.
"We are proud that BBVA is part of our great network of global companies that have worked throughout the year to nurture programs that promote our efforts for global sustainability," as commended by the New York Stock Exchange.