BBVA to mobilize €100 billion by 2025 to fight climate change and drive sustainable development
Bond issues: Based on the Green Bond Principles, within the Social Bond Principles and the Sustainable Bond Guidelines of the ICMA, the bank will also publish the framework linked to the Sustainable Development Goals required for the issue of its own sustainable bonds
First Spanish bank to commit to the Science Based Targets Initiative to certify that emission goals are consistent with the decarbonization level required to meet the 2ºC goal set for 2050
Renewable power pledge: BBVA has pledged to deliver 70 percent of its energy consumption with renewable sources by 2025, and to cut its CO2 emissions by 68 percent
Fossil fuels: In line with its commitment to transparency, the bank reveals its total exposure to fossil fuels as 3.4 percent of its total assets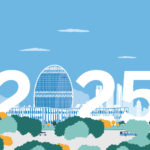 BBVA today announced its strategy around climate change and sustainable development, Pledge 2025. The strategy will help the bank meet the United Nations Sustainable Development Goals and is in line with the Paris Agreement on Climate Change. Pledge 2025 will help the bank align its activity to a 2ºC Scenario and strike a balance between sustainable energy and fossil fuel investments and is based on three lines of action: financing, management and engagement.
BBVA is pledging to mobilize €100 billion in green finance, sustainable infrastructures, social entrepreneurship and financial inclusion through 2025. The bank is also committing to work to mitigate its own environmental and social risks and minimize potentially negative impacts, both direct and indirect. Additionally, BBVA will engage all stakeholders to increase the financial sector's contribution to sustainable development.
BBVA has been one of the most active European institutions in sustainable finance. With this pledge, the bank is affirming its position and providing a roadmap to transition towards a more sustainable economy by 2025 - all while creating value for the bank, its customers and clients.
BBVA Group Executive Chairman Francisco González said, "At BBVA, we want to play a key role in mobilizing resources to halt climate change and promote sustainable development. It is an ambitious, long-term goal in line with our purpose of 'bringing the age of opportunity to everyone.'"
To define its strategy, BBVA consulted with multiple stakeholder groups, including ShareAction, a sector leading non-profit that promotes responsible investment practices in environmental, social and corporate governance issues.
Sonia Hierzig, banking project manager at ShareAction, said: "ShareAction warmly welcomes the new commitments of BBVA. We are very pleased that many of our recommendations have been adopted. The bank's new policies would mean that BBVA would now rank 7th in our climate ranking of the 15 largest European banks, rather than 12th previously. This is a huge step forward in a very short space of time, and will hopefully set an example and illustrate to other banks what is achievable."
A pledge for 2025
As part of its commitment to mitigate environmental and social risks and minimize potentially negative direct and indirect impacts, BBVA has pledged that effective in 2025, 70 percent of the energy that it uses will be renewable. The bank also intends to reduce its direct CO2 emissions by 68 percent compared to 2015.
BBVA has committed to the Science Based Targets Initiative and has engaged itself with the RE 100 Initiative. This will mean reaching the 100 percent renewable energy target in 2030, an undertaking that has already been achieved in Spain. With this in view, sector norms addressing specific matters of sustainability with particular environmental and social impact (mining, energy, infrastructure and agribusiness) are made public. These provide clear guidance on the procedures to follow in the management of customers and transactions in these sectors. These rules embody the Commitment to Human Rights that BBVA took on board in 2008 and which has been recently updated.
BBVA's goal is to involve all interest groups to collectively drive the financial sector's contribution to sustainable development. Because of the scope of the task, the challenges posed by the Objectives of Sustainable Development and Global Warming can only be met with the firm commitment by all parties. This requires awareness, shared knowledge, a call to action, dialogue and partnerships among all interest groups, as well as taking part in international and sector initiates as part of such joint action. In this regard, BBVA must play a key role as the European banking representative in the Global Management Committee of the sustainable finances forum of the United Nations (UNEP FI).
Pledge 2025 comes at a time when four forces have radically changed sustainability-related considerations, and increased the importance of social and environmental challenges in the business models of financial institutions. In the first place, the inclusion of sustainability in the global agenda is already a fact, and there is also a clear market opportunity: The Sustainable Development Goals (SDG) will create a market worth $12 trillion per year, with an expected annual investment of between $5 to $7 trillion through 2030. In the third place, investors have assembled teams specializing in sustainability and banks are increasingly committed to them. Finally, regulations, both compulsory and recommended, have intensified and are becoming increasingly demanding.