"This is how we obtained 2,813 ventilators, in record time and in a very tight market, to help in the fight against COVID-19"
How does a bank manage to secure 2,813 ventilators just at the peak of global demand for priority health care supplies during the coronavirus pandemic? How is €19 million paid from Spain within one week, and what are the arrangements required to bring the first 1,013 ventilators from over 9,000 kilometers away over closed air space? This is the account of how urgently needed medical supplies were secured in the middle of a global pandemic, as told by some of the people who made it possible.
At the worst times of the crisis and with intensive care units (ICUs) collapsing in many hospitals, one of the most heartening images was the arrival of urgently needed medical supplies. Airplanes landing and unloading essential medical supplies (ventilators, masks, protective equipment, etc), helped us hold on to hope.
As a part of a €35 million global donation to fight the COVID-19 pandemic, BBVA secured 2,813 ventilators, 5,000 flow valve masks, 400 oxygenators, and 400,000 face masks from China. The first installment of 1,013 ventilators was arranged in one night between Madrid and Hong Kong and has already been distributed. Another 1,000 ventilators will be delivered shortly to healthcare authorities in Mexico, while the last 800 are pending delivery in China.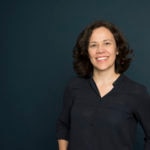 Lidia del Pozo, Director of Community Investment Programs, BBVA.
"'We're crazy' - that's the first thing I thought when we decided that we had to buy such a significant batch of ventilators in such a short amount of time, and in a market with such explosive demand that prices were multiplying every hour," explained Lidia del Pozo, Director of Community Investment Programs at BBVA.
Judging by their first delivery of ventilators in Spain, this "business deal" was worth it. "Without question, the most emotional part was the touching response from the hospitals when we delivered the equipment and their gratitude at receiving equipment that was going to save lives during the throes of the crisis," said Ricardo Forcano, BBVA's Global Head of Engineering and Operations.
"Carlos Torres Vila [Executive Chairman of BBVA] had explained at the onset of the crisis that the bank had to lead by example and use all our power and resources to save lives, to alleviate the economic impact, and help others overcome this difficult patch. We couldn't stand still, so we went for it, " Forcano continues.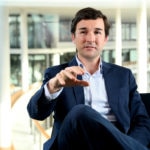 Ricardo Forcano, Global Head of Engineering & Operations, BBVA.
Although the purchase of medical equipment is not part of BBVA's social remit, nor is healthcare one of its strategic areas of corporate responsibility, the bank clearly grasped from the beginning that it had to act. "The truth is that as a company, we have capabilities and resources to undertake a task like this one; we are able to identify suppliers in various markets, to negotiate fair prices, and advantageous terms, as well as sending payment via secure channels in record time. Society's biggest challenges require non-conventional solutions, designed and implemented from different perspectives," Lidia del Pozo affirms.
The bank's priority is the health and well-being of society at large, together with business continuity, in order to ensure that essential services like banking continue to be available.
In mid-March, BBVA had already begun to study the experiences of those countries hardest-hit by coronavirus (China, and later Italy). The bank recognized that the most pressing need was a rapid response to the growing number of contagious patients, which in turn would necessitate an urgent donation of medical equipment.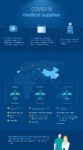 Jennifer Cao has worked in BBVA's commercial office in Hong Kong since 2009. She is the Managing Director and Head of Asia New Business Model & Strategy. "I had followed the coronavirus outbreak as it spread in Wuhan, and watched as the Chinese province went under total lockdown on January 23rd," Cao explains from Hong Kong.
"After living through the epidemia del SARS en 2003, they take immediate steps here. As of today (April 28th), we have 1,035 confirmed cases and 4 deaths. From day one, people were extremely cautious. From the beginning everyone was wearing face masks. Offices didn't shut down completely at any time, and BBVA followed the strict local recommendations for staying open." she says.
Cao traveled to Madrid on February 15th, without being aware that "the virus was quite possibly already in Madrid." Barely a month later, Spain became the second hardest-hit country, just after Italy.
Back in Hong Kong, Jennifer Cao received a phone call from Madrid on Thursday, March 19th. It was the bank's Global Head of Engineering and Operations, Ricardo Forcano, who was initially interested in contacts that could help share knowledge about building ventilators for assembly in Spain or for medical supply distributors capable of urgently sending this equipment to Spanish hospitals. "I know a lot of people in the financial sector and in 'fintech,' but I didn't have contacts in the healthcare supply sector. I began asking around in my social circle, friends ... and even on Wechat, the most popular messaging platform in China," she describes how she got the ball rolling.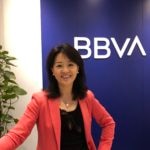 Jennifer Cao, Head New Business Models and Strategy (Hong Kong), BBVA.
Cao presides over the Spanish Chamber of Commerce in Hong Kong and is Vice President for the European Chamber, but what helped put her on the trail for ventilators was her role on the board of Sinovation Ventures. BBVA is a stakeholder in the group's venture capital fund (Sinovation Fund IV).
"They explained that they were investing in a company that, as it turns out. is one of the largest ventilator distributors in China (Vedeng), and specifically, we discussed the most used ventilator models in the Wuhan outbreak, manufactured by the company, Yuwell," Cao explains. 15,000 units of a non-invasive model were used there during the first stages of the illness and successfully prevented it from taking a turn for the worse in many patients. "At the time, I knew nothing about different assisted ventilation medical equipment: ventilators, respirators, oxygenators, etc. or about how they were used either in the ICU or in other units, according to their type, but within just a couple of hours we already had something firm we could grab onto."
Up against the clock
From Spain, the procurement team, headed up by Adolfo Fernández took responsibility for verifying that the distributor had everything in order. "Despite the urgency of the situation, we had to verify that everything was correct, i's dotted and t's crossed, with regard to licenses and permits for selling into Europe, delivery commitment, proper merchandise, and many more details; and all in very short order. I've been with this department for 12 years, and I have never overseen a purchase like this one; it was truly against the clock," Fernández stressed.
With a six hour time difference, Jennifer Cao was a bundle of nerves. "My God! I am about to pay €3 million for a PO [purchasing order] for a company that I virtually just met, a company with whom we have never done business and in a sector I don't have experience in, and for supplies I know almost nothing about. And all of this secured in Nanjing, 200 kilometers from Shanghai in order to be sent en route to Spain in the next few hours.".
The purchase was also further complicated by the market conditions and payment terms, "It was a veritable countdown. We had 10 minutes for the payment to be made before midnight, Hong Kong time. It was critical for the purchase to be concluded before the end of the day on Friday, March 20th. The following Monday, prices rose 30 percent, and availability of equipment started to dwindle. Almost immediately after we completed our purchase, the market entered a very difficult, extremely aggressive period. The United States paralyzed the market, tripling prices, which caused a kind of auction where manufacturers also began to have problems even delivering that equipment that had already been committed," Cao recalls.
The following Monday, prices rose 30 percent, and availability of equipment started to dwindle
In the early hours of the morning, Saturday March 21st, we had confirmation that payment for 1,000 non-invasive ventilators had been made. The ventilators would be available in three days. Another 1,000 ventilators were purchased that Monday, respecting the prices that had been agreed on Friday. In addition, 13 invasive ventilators were also secured for ICUs, a sophisticated model for the most critical cases and other medical equipment consisting of 400 oxygenators and 5,000 flow masks to be used with the ventilators. The international deal closed with the additional purchase of 800 invasive ventilators. Total: €19 million.
The overwhelming demand did not only put manufacturer and market tolerance to the test. It also overran transportation routes, as confirmed by Luis Furnells, Chairman of the IT and industrial engineering consulting firm, Oesía in an interview with Spain's daily newspaper, El País. "It is the end-to-end supply chain. Factories are overstretched and the trucks that transport the containers to the ports, airports, or trains are at the same levels as before. There are reprimands for putting loads into cargo planes", he explained.
The Shipments
Like other Spanish companies, BBVA was supported by Inditex in carrying out these shipments. The clothing group has an important logistics chain in place, thanks to its commercial relationships in China; and it was already managing shipments of material from the outset of the crisis. They have customs warehouses in the major Chinese airports and various weekly flights facilitating product shipments. "In parallel, that very afternoon (Friday, March 20th), we made contact with them and they immediately confirmed that we could place our load in one of their airplanes. They also helped us with the arrival of the merchandise from their logistics center in Zaragoza," explains Adolfo Fernández.
"But of course, everything wasn't going to be so easy." Fernández continues to recount, "and once the ventilators were loaded onto the airplane in Shanghai, the customs agent ordered that we unload all the merchandise. He had to do a detailed inspection of the goods, due to a technical issue. That's when we learned: there are airlines who have security policies that don't allow the transportation of certain materials or some specific type of lithium batteries, for example. And of course, our ventilators contained batteries to feed the circuit boards and internal clocks, among other functions. So, we were waiting on tenterhooks, until finally the inspection of the technical specifications gave us some relief and allowed us to reload the equipment onto the plane."
The ventilators land in Spain!
March 28th, 3:00pm, the Barcelona airport. Delayed by five hours, the first planes with 260 non-invasive Yuwell 730 bi-level PAP ventilators land. Zaragoza airport, Tuesday, March 31st, 7:20 pm A second plane, from Shanghai via Amsterdam, arrives with 740 non-invasive ventilators, 700 masks for use with the ventilators, and 13 Getinge Servo ventilators, an invasive model for critical patients. And finally, the Madrid airport, Saturday, April 4th at 3:30pm, a third flight (also from Shanghai but fia Baku, Azerbaijan) lands in Madrid's capital with 1,800 ventilator masks and 400 oxygenators. Various companies have shared the aircraft in order to transport medical supplies.
In customs at the Spanish airports, there was a change of title from BBVA to the Ministry of Health, specifically to the National Institute of Health Management (INGESA). At that point, the supplies are no longer the bank's property, and by virtue of the donation becomes public property.
Now what? Adolfo Fernández continues the story: "We assumed responsibility for the quick delivery of goods to 120 hospitals across Spain (178 ventilators went to the makeshift hospital set up at the Madrid conference center, for example). We followed the Ministry of Health's instructions with regard to regions and centers with urgent need. With regard to the regional distribution, I have to give special thanks for the coordination, the magnificent work of the bank's regional offices."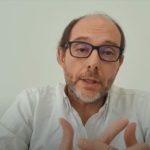 Adolfo Fernández, Head of Global Procurement, BBVA. .
María Abascal, Global Head of Institutional Relations was another key player. She remembers it with emotion: "In this kind of situation, with the state of emergency having been declared, we understood that we had to help. From the first minute, we offered the Spanish government our help. It was an extremely complicated time for everyone. The single point of command was centralized under the Minister of Health. So we kicked off our involvement and I contacted his chief of staff. You have to bear in mind that this is a ministry that, by the very nature of our industry, we hadn't had much previous contact. In addition to the donations, and bringing all this medical equipment to Spain, we also offered our facilities at the BBVA Campus in the north of Madrid in case they wanted to repurpose the space for medical installations."
"One of the most critical moments took place [again] in the airport of Shanghai. We had to intervene to prevent the the Chinese authorities from blocking our container because they didn't have the right form certifying that the shipment was a donation. The Ministry of Health moved quickly, immediately issuing a donation certificate to unclog the customs process in China," Abascal credits the Spanish agency.
María Abascal, directora global de Relaciones Institucionales de BBVA. - María Abascal, Global Head Public Affairs, BBVA
"I'm of the opinion that if we hadn't made the purchase just when we did, we would have had a lot of difficulty getting the materials we needed in our hands in the required timeframe. From that point, we informed the different ministries (Health, Treasury, Trade) that the purchase had been completed and the goods were ready to be placed en route. Obviously, the Ministry of Health had previously requested the equipment's technical specifications in order to verify conformance with Spain's Agency of Medicine and Healthcare Products and the European Union Certification requirements," she explains.
With the certification process in hand, the first test case was undertaken by Spanish doctors. The Unit of Experimental Medicine and Surgery at Madrid's Gregorio Marañon University Hospital (headed up by Dr. Manuel Desco, professor at the University Carlos III of Madrid) was the recipient of the first Yuwell 730 units. His report sums it up: "It is expected that using this device will delay or even avoid the need of sending patients to the ICU, therefore helping to relieve the burden on these units." Something that, at the time, just as the curve was reaching its peak, justified all the efforts made.
The output from this ventilator analysis has been shared with all the hospitals that have received this equipment, and not only in Spain. Numerous video-conferences have been organized between Gregorio Marañon hospital in Madrid with colleagues in centers across Mexico who will be receiving the same equipment. The person responsible for coordinating the fight against COVID-19 for all of Mexico's hospitals attended one of these calls. "This is how we have shared our experience using the equipment, helping to resolve problems," Ricardo Forcano explains how BBVA has continued to be involved by coordinating between medical teams. "We have also benefited from the collaboration of different companies like Accenture for the 3D printing of hundreds of connectors needed for the equipment, together with Respiradores4all, a group of doctors, engineers, and computer scientists who have organized looking for and developing ventilator prototypes," he adds.
Something I'll remember my entire life
All the BBVA employees who were involved in securing these medical supplies recognize that during the hours and days they worked to secure the equipment, they had the sensation that they were doing something "extraordinary and greater than ourselves," María Abascal explains. "We couldn't accept that the materials wouldn't arrive on time. We had to do it. The ventilators had to get to Spanish hospitals as soon as possible. It is with this attitude that we managed to get 2,813 ventilators in time and in a super competitive market, to fight COVID-19. One thousand thirteen arrived in Spain just when they were most needed. Personally, working on this type of project, one we knew was going to save lives at a terrible moment for Spain, is something I will remember for the rest of my life," she concludes.