How to respond to the new challenges in the sector and leverage the new opportunities? This is a key question in digital transformation strategies. Here are the three steps that must be taken into account.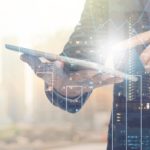 1. Open innovation
Although the concept of open innovation is inherent to fintech startups, many large companies are coming on board and learning more about this culture that is making such an impact on the world of finance in this new era.
For these corporations this means signing up to external technology solutions and even opening up their own intellectual property. This new step towards the future has the following aims:
- To help generate new ideas.
- To change the corporate culture.
- To identify and attract new skills.
- To discover new areas of growth.
According to Accenture, 40% of banks have already implemented a project within the open innovation framework, whereas another 56% claim to be planning to do so in the next two years.
For example, BBVA has set up open innovation models in order to accelerate its digital transformation processes. This strategic formula also allows it to stay close to the talent and to the new ideas arising in the sector.
Fidor Bank is another leading example, with the opening of its API to offer innovative financial services.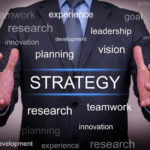 2. Collaboration
Although it is very closely linked to the first step, collaboration is another aspect that is becoming essential in the future of banking. The new development in recent months is the ever closer collaboration between the big banks and the more innovative startups in the sector.
However, the challenge now is to collaborate with other industries, with areas that have a different perspective, with the aim of identifying new ways of creating value. This is a formula for creating attractive products by combining the assets of different sectors.
These sectors must share processes and services considered to be "non-basic",but which help reduce their costs and create new market opportunities.
3. Investment
The third step can only be one thing. Investment risk is intrinsic to innovation models.  Three out of five respondents in the study by Accenture saidthey were "somewhat" or "extensively" open to "sacrificing revenue" in order to move to new business models more suited to the digital age.
American Express, BBVA, HSBC, Santander and Sberbank have all increased their investment in entrepreneurship in recent years.
While the major corporations need to invest to continue their development towards this new and more digital age, startups are in search of funding. In fact, most of these innovative companies need the support –above all financial– of the big banks when they are starting out, whereas major organizations are keen to tap into the startups' new ideas and energy.