Garanti BBVA partners with Renault and Dacia to launch end-to-end digital auto loans for companies, SMEs and the self-employed
BBVA's Turkish unit has taken a step forward in its strategy to boost automotive sales over digital channels with the launch of a new digital loan for Renault and Dacia brand vehicle purchases. Now on offer to businesses and the self-employed via Garanti BBVA's website and the smartphone app, the bank's new financial product provides an end-to-end digital experience.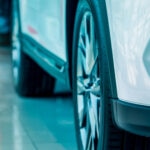 Garanti BBVA Consumer Finance Director Koray Öztopçu stated, "With the change in global vehicle sales models, digitization of payment and credit systems has become a must." The BBVA Group's Turkish franchise keeps abreast of the dynamics of the automotive sector and the shift in customer expectations by developing digital tools that support the full array of financial transactions –credit, contracts, posting of collateral, and more. The new digital loan for Renault and Dacia brand zero-kilometer vehicle purchases is a forward stride in the bank's strategy to bring companies, SMEs and the self-employed into the ecosystem of digital solutions. 
Berk Çağdaş, CEO of MAİS A.Ş., the official Renault car dealer in Türkiye, commented, "In today's rapidly transforming digital world, consumer behaviors and expectations are undergoing a broad shift. As the Renault and Dacia brands, we are always looking for innovative solutions to grow our customers businesses and streamline their operations." By stripping out complicated and time-consuming loan application processes, end-to-end digitalization of vehicle loans will enable business customers of the Renault and Dacia dealership to meet their financing needs promptly and effectively, and thus focus on their core concerns: growth and value creation.