Garanti BBVA releases Turkey's first AI-based integrated annual report
BBVA's Turkish unit broke new ground in the country, issuing Turkey's first integrated annual report based on artificial intelligence. A leader in harnessing the power of technology in its products and services, the bank issued its 2019 Integrated Annual Report entitled 'The Next Decade'.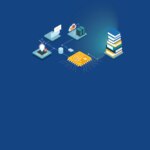 A digital report assistant - a dialog-based AI solution - helps readers access the content of the online report quickly and easily. The assistant answers readers' questions in both English and Turkish, enhancing their overall experience by providing links to the report content.
The 2019 Integrated Annual Report 2019 shows how Garanti BBVA has adapted to a series of mega trends, its progress in this transformation and how all of this contributes to the bank's stakeholders. Garanti BBVA CEO Recep Baştuğ explained that the report goes beyond how it creates value: "Over the past decade, as technology has rapidly transformed our lives and changed customer habits, needs and expectations, we have continuously integrated this change into our business model, products and services."
In the coming decade, numerous changes -- like artificial intelligence, augmented reality and virtual reality -- will bring both risks and opportunities for the business world. "Evolving customer needs and expectations, the desire for easy and constant access to products and services anywhere and anytime will drive the rise of personalized user experience. We are aware of these transforming expectations and competitive dynamics," said BBVA Garanti CEO Recep Baştuğ.
Furthermore, environmental risks related to climate change are considered one of the top ten risks in terms of both impact and probability in the World Economic Forum's Global Risk Report. "We carry the responsibility of the finance sector's critical role in working toward a more sustainable world. When it comes to sustainable development, we view technology and humans to be inseparable, and pursue a long-lasting and solid strategy," he noted.
In line with Garanti BBVA's purpose of bringing the age of opportunity to everyone, "We aim to make our customers' lives easier, look after their financial well-being, help them make the right financial decisions, and advise them to grow their businesses sustainably. We approach our annual reporting with this particular integrated thinking mindset and every year set ourselves apart with our many firsts," said Baştuğ.