Garanti BBVA's 'Instant Insurance at the Branch' campaign has been recognized with a Bronze Stevie award in the category of 'Sales Enablement Solutions'. This accolade recognizes the bank's efforts to develop car loan products and improve customer experience.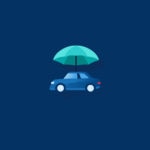 Integrated within the 'In-Dealership Instant Loan System', this campaign allows car buyers to complete, in a quick and simple manner, the insurance onboarding process while taking out their auto loan.
Buyers applying for a car loan directly at the dealerships participating in Garanti BBVA's program will benefit from a better premium rate and loan conditions. Also, they will be able to take out full-coverage car insurance, civil liability insurance, life insurance and loan insurance policies during the same loan approval process.
They will also be offered the opportunity to take out at the same dealership other additional insurance policies, without having to visit any other location or complete any additional paperwork. Besides saving time, this one-stop process also offers approved applicants the possibility of arranging a convenient installment payment plan. Being a Garanti BBVA customer is not a requirement to benefit from the In-Dealership Instant Loan system.