Garanti BBVA partners with BlindLook to offer the visually impaired a seamless banking experience
As part of its goal to make life easier for its customers, BBVA's Turkish franchise is partnering with BlindLook- a social enterprise that develops accessible technologies for the visually impaired.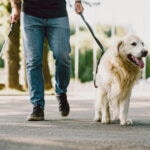 Within the scope of this cooperation, the bank will offer voice services to help visually impaired customers use Garanti BBVA's mobile app and online banking more comfortably through BlindLook's audio simulation technology. Thus, in addition to making products and services more accessible for the visually impaired, it also gives them the independence of being able to use them without the need for help.
Garanti BBVA's Işıl Akdemir Evlioğlu stressed how important it is for the bank to ensure that all customers have unobstructed access to banking services. "It is a fundamental right, and our responsibility as individuals and as institutions to create a barrier-free world for everyone. This is also an inherent aspect of our responsible banking approach." With this goal in mind, Garanti BBVA is partnering with the BlindLook team in order to enhance the mobile and internet banking experience of its visually impaired customers.
The executive also called attention to the special relationship the bank has with BlindLook, as one of its founders, Sadriye Görece, was selected as Turkey's top female social entrepreneur in the 14th edition of Garanti BBVA's Turkish Women Entrepreneurs Competition. "We are happy to cross paths with them again. We still have a lot of work to do and will continue to work with the same passion - not only for the visually impaired but also for all of our customers who have difficulties accessing banking services," she said.
Sadriye Görece and Cihat Ersin Aydın, the founders of BlindLook noted that one million visually impaired people live in Turkey. Of this amount, 280,000 are individuals who have never been able to see. They come from all walks of life - some are school teachers, others are lawyers or students - and opening their first bank account often brings great excitement. "We are happy to help make financial transactions easier for the visually impaired. It is a source of great pride for us to have such a strong partner like Garanti BBVA work with us on our dream of a world without barriers. Our goal is to make every aspect of life free of obstacles through audio technologies," they said.