Tolkido, a tool that encourages children's interactive development
Tolkido founder Can Yıldız took part in Garanti BBVA's Film Gibi Girişimler program through an interview series dedicated to discussing the future with new entrepreneurs and promoting social innovation projects.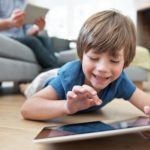 During the interview, Can Yıldız told the story behind her Tolkido device and how her original idea was based on her autistic cousin. Tolkido allows all objects around a child to make sounds and even helps them fall asleep. Thanks to its repetitive exercises, children can recognize their surrounding objects more easily and improve their speech.
Can Yıldız is also one of the BBVA Momentum winners and works as an ambassador to raise awareness about children with special needs. Yıldız's initiative has already transcended Turkish borders and she offers training in more than 10 different languages.
Film Gibi Girişimler Program
The Film Gibi Girişimler program is broadcast on the Garanti BBVA YouTube channel and welcomes entrepreneurs who seek to have a positive impact on society and the environment and who use their business activities for social purposes. The guests, who are the protagonists of their own stories, share how Garanti BBVA crossed their path.
The institution has been working towards inclusive growth and achieving sustainable development goals in Turkey for many years. In addition, it provides training in order to improve the entrepreneurial ecosystem. To date, Garanti BBVA has already given visibility to more than 20 social entrepreneurs.