BBVA USA announces the addition of five veteran bankers to its Houston Commercial Emerging Companies team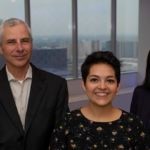 The new hires are comprised of experienced banking professionals with diverse backgrounds in the industry, ranging from commercial lending, credit analysis, retail, and auto lending, among other areas. The announcement comes on the heels of Dillan Knudson being named the BBVA USA Houston CEO in November.
Within the Houston CEO team, the five employees will directly report to BBVA USA Commercial Banking Manager Ralph Miller.
"BBVA values the markets where we operate, and part of our commitment to Houston is ensuring a prosperous business path for emerging companies and their financial goals," said Miller. "These five professionals bring an array of skills to the bank, an organization that is also dedicated to giving its employees the tools to develop, grow and build their careers. With a new market CEO and our new additions, BBVA is in a prime position to create opportunities for our Houston clients. We are a growth oriented team with big aspirations for the Houston market."
For more information on the new additions, see below:
Dominique Cavazos, Commercial Relationship Manager:
Cavazos joins the team as a Relationship Manager, coming in from the BBVA Commercial Dealer team, where she served as the CRA for four years. In that role, Dominique was a product specialist for auto dealer underwriting and client contact in Houston. Prior to that, she was a commercial underwriter with the bank. She obtained her Bachelor's Degree in Economics from Texas A&M University, and is also a graduate of BBVA's Top Talent Leadership Program.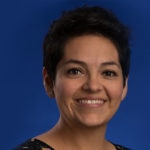 Dominique Cavazos
Estefania Gallardo, Senior Relationship Support Specialist:
Gallardo joined BBVA in September 2018, and her current responsibilities include supporting relationship managers in originating transactional business, assisting with meeting clients' daily needs, and performing in-depth review of documentation. Additionally, Estefania assists in closing and executing transactions by interacting with different bank departments. Estefania holds a B.B.A. in Finance from The McCombs School of Business at The University of Texas at Austin.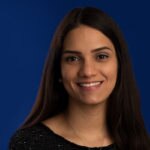 Estefania Gallardo
Branden Jordan, Commercial Relationship Associate:
Jordan joined the BBVA Houston team from South Carolina, where he served as a senior credit analyst for another financial institution. Throughout his career, he has also held titles such as commercial credit analyst and commercial underwriter for various companies in the banking industry, with a focus ranging from small business to middle market. Jordan is originally from Atlanta and is a graduate of Morehouse College.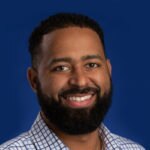 Branden Jordan
Jim Shepard, Commercial Relationship Manager:
Shepard has over 20 years of commercial banking experience serving small- to medium-sized businesses in the Houston area. His extensive commercial background provides his clients with innovative banking solutions for their credit and non-credit needs. A native of Mississippi, Jim received a BS Degree in Business Administration from the University of Southern Mississippi.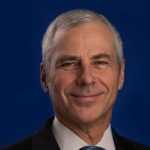 Jim Shepard
Khoun Trier, Commercial Relationship Manager:
In her new role, Trier will own the primary responsibility of serving as a business consultant for her clients and prospects. She has been in banking for over 13 years with experience in retail, business and commercial banking. Throughout her banking career, she has championed both community service organizations and diversity initiatives.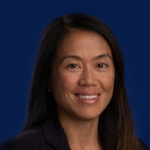 Khoun Trier
---
For more information on BBVA USA commercial products and services, click here. For more information on BBVA news, click here.