The World Economic Forum published a study on the potential of the Fintech sector for small and medium enterprises.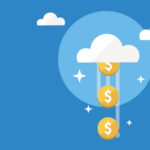 SMEs are responsible for half of worldwide GDP and bring together two thirds of the global active population. However, as a result of the global financial crisis, this sector has been particularly punished especially in the funding phase. In emerging markets alone it is calculated that a lack of funding for SMEs is valued at $2 trillion.
Traditional banks have never seen small companies as a profitable business when granting loans, given the high complexity of their finances in small scaleoperations. In other words, they have always entailed a low ROI and many problems to get it. Moreover, in recent years SMEs and banks have been further apart because of regulation in almost the whole world.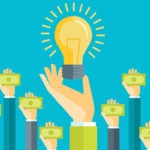 This is where  fintech comes in. With a global investment that currently triples annually (2013: $4 billion; 2014: $12 billion), this new sector offers services that seem tailored to the needs of small and medium enterprises. P2P loans, financial services for invoicing, management of bills, e-commerce and finances of online providers are just some of the ways in which the disruption of traditional financial products is happening thanks to fintech
The potential of FinTech as a catalyst for growth is virtually undeniable"
Despite the scant protection of retail investors, the probable increase in risk when lending or systemic insecurity of one sector to regulate and, in many areas, opaque, the World Economic Forum said that the time of fintech is about a trend that is not expected to reverse soon.
To affirm this statement it is based on a number of factors that foster a boom in the industry in the coming years. These include the growing increased availability of data, the provision of sufficient funds such as investment capital, a greater and more widespread financial literacy and a favorable regulatory environment.