BBVA and the startup Das-Nano today announced they have formed Veridas, a new technology company specializing in biometrics that will develop client identification and authentication systems that will be safer and easier to use.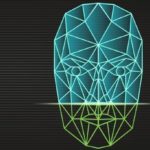 The creation of the new company was made official recently with the signing of the foundation agreement between BBVA, represented by Ignacio Bernal, head of Architecture & IT Innovation and Esteban Morrás, president and co-founder of Das-Nano.
Veridas, directed by Eduardo Azanza, also co-founder of Das-Nano, will be dedicated to the research and development of software for the digital verification and authentication of personal identity, through facial, voice, image or document recognition, or fingerprint reading.
"Veridas will contribute the talent, the knowledge and the specialized experience necessary for the technological development that will allow us to reach our goal, which is to bring the age of opportunity to everyone," said Bernal of BBVA.
The creation of Veridas is another step in BBVA's transformation process, which seeks to develop the best customer experiences, and where biometrics can make a great difference. These technologies will allow BBVA to guarantee the authoritative identification of employees and/or customers remotely, which means simplifying the forms of access to off-site services and giving a new degree of security to transactions and interactions over digital channels.
"Digital transactions are going to be more secure, thanks to the use of biometrics. The talent of our people, our experience in the use of deep neural networks and artificial intelligence, along with the daily application of these technologies to millions of cases, will allow us to spearhead this field," said Azanza, CEO of Veridas.
The relationship between BBVA and Das-Nano began in 2015 with a collaboration that has grown ever closer, in the development of joint projects in personal identity authentication. Das-Nano, founded in 2012, is a startup that has managed to position itself among the principal providers of nanotechnology, biometric and document verification solutions, thanks to a team comprised of engineers and scientists.
Veridas will allow both companies to continue investigating and growing in the use of biometrics in the area of technological security, so as to offer the best solutions and experiences to its customers.