Over 11 million people will experience virtual reality in 2016.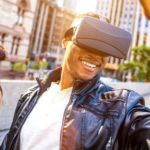 In October, the Spanish company Neurodigital Technologie presented Gloveone at  The App Date event in Madrid. With this virtual reality glove, users can feel everything they see through the glasses, from rain to fire. Luis Castillo and Francisco Nieto invented the glove a year ago in Almeria, thinking about the potential therapeutic needs of some patients when using virtual reality in their treatment. Financed by Kickstarter, Gloveone will go on sale in February 2016, priced at around 200 euros. It will be the first glove in the world that complements immersive experiences.
This Spanish glove is another example of the rapid spread of virtual reality. According to figures from Superdata, 11 million users will experience virtual reality next year, but this will explode with sales of virtual reality devices reaching 70 million in 2017.
The report also finds that 76% of users would like to try virtual reality in their own homes, with 37% preferring to use a PC and 32% a smartphones, whilst only 7% were interested in playing from a games console.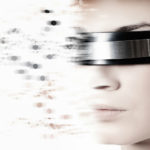 Startling figures
The trigger for this spectacular growth in virtual reality was Facebook's 2014 announcement that it had bought Oculus. Mark Zuckerberg spent 2 billion dollars (1.45 billion euros) to snap up this company that develops virtual reality headsets for videogames. "In the long-term, immersive, virtual and augmented reality will become a part of people's everyday life", Zuckerberg said after buying the company, saying it was "different from anything I have ever experienced in my life".
Two years later, and Zuckerberg is repeating his message, "I tried Oculus a couple of years ago and, although I had already tried virtual reality, this was something else. I didn't want to take it off. This is the way of connecting the future. Facebook's mission is to connect the world in every possible way. The world is changing. The ways we share are becoming ever richer. First it was text, then photos and video, and virtual reality will be next. It has gone from being a promise to a reality really quickly. Facebook is committed to this creativity. Thank you for being part of our journey".
Between buying Oculus and Zuckerberg's latest message, virtual reality has spread into the realm of the senses: having achieving the sensation of being in a place, companies now want people to be able to feel and interact. This is shown by Gloveone and cabins that seek to achieve teleportation through smells. Virtual reality is expected to reach the public in 2016. It has been pursuing this take off for years, but it is still not yet reality.