What is embedded finance and how is it revolutionizing financial services?
Embedded finance allows you to pay for a purchase online without entering bank details or instantly take out a consumer loan on digital platforms outside banks, among many other options. This Bank-as-a-Service model, which allows the integration of financial services via APIs, moved $22.5 billion in 2020, a figure that will increase tenfold in the next four years.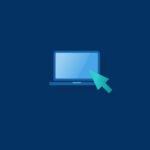 Through BaaS (Bank-as-a-Service), the so-called 'embedded finance' allows any type of company or online retailer to incorporate banking software directly into their websites or mobile apps as another service within their range of services, without having to redirect users to third-party websites. Thus, a company can integrate payments on its website so that buyers do not have to enter their credit card details for each transaction, suggest the option of payment by installments for online purchases, offer insurance or issue its own credit cards, among others.
Until a few years ago, offering these services required a large investment in resources, time and technological development. These integrations are now easier than ever thanks to APIs (Application Programming Interface) - sets of instructions that connect two pieces of software to each other to facilitate the exchange of messages or data. A system that acts as a gateway between companies, customers and banks.
In this way, the customer has a frictionless, more convenient, faster and simpler shopping experience, where banking transactions are available when and where they need them. A value proposition that drives e-commerce and encourages brand loyalty. "Any company that wants to invest in user loyalty and user experience should focus on financial services integration," says Roland Folz, CEO of Solarisbank, a leading fintech in the BaaS sector.
APIs for new services
Behind these services are new BaaS platforms such as Solarisbank and some banking institutions such as BBVA which, via BBVA API Market, makes a robust catalog of APIs available to its technology partners and developers.
Additionally, BBVA is promoting a series of alliances with technological giants that allow it to integrate its services into third-party platforms and reach new markets thanks to the API system. This is the case of Uber's alliance with BBVA Mexico, whereby Uber has provided a digital bank account to its driver and delivery partners, who operate directly from the Uber app. The account, linked to the 'Tarjeta Socio Conductor' international debit card, however, is provided and managed by BBVA Mexico. Thus, Uber employees can receive their earnings within minutes and access both financial (e.g. credits) and non-financial benefits (e.g. discounts and rebates when refueling).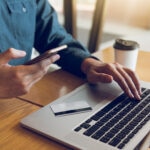 This new technological model has been accelerating in recent years. The LightYear Capital investment fund estimates that, by 2025, embedded finance services will be worth almost $230 billion in revenues, a tenfold increase over 2020 ($22.5 billion), and the stock market value of companies in the sector could reach $1 trillion.
Consumers change their habits
Behind embedded finance or banking as a service there is a change in habits that is happening because consumers are increasingly open to contracting financial services with alternative providers to banks. In Germany, 61% of respondents to Solarisbank's survey for its 'When Brands Become Banks' study are willing to use financial services from the e-commerce brands analyzed in the study. According to another report by Cornerstone Advisors, its respondents under the age of 55 (mostly 'millennials', aged 26 to 40) would be willing to opening an Amazon checking account if it comes with benefits such as identity theft protection, roadside assistance, travel insurance or product discounts.
This makes Bank-as-a-Service a field with great growth potential not only for e-commerce, but also for other areas such as wealth management or insurance.