Solarisbank raises EUR 190 million and joins forces with Contis to form a pan-European Banking-as-a-Service champion
BBVA, which first invested in the fintech in 2018, participated in a new capital increase, part of which was used to fund the acquisition of payments specialist Contis. The new funding round will allow Solarisbank, which recently launched operations in Spain, France and Italy to expedite growth in the embedded finance market.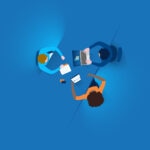 Solarisbank, Europe's leading Banking-as-a-Service (BaaS) platform, raised an oversubscribed €190 million Series D round.
Led by Decisive Capital Management, this was the fourth Solarisbank funding round in which BBVA has participated, and the company reached a valuation of €1.4 billion. The round also drew support from new high-profile growth investors, including Pathway Capital Management, CNP (Groupe Frère) and Ilavska Vuillermoz Capital, and from pre-existing ones, such as yabeo Capital, Vulcan Capital and HV Capital.
The main goal of this new funding round is to finance the acquisition of Contis, a company founded in 2008 which has since grown to become one of the most comprehensive BaaS platforms for payments in Europe. By joining forces, Contis and Solarisbank form Europe's undisputed Banking-as-a-Service leader. The collaboration will allow for a holistic offering that is second to none in terms of market coverage and product offering.
"Contis is one of the true fintech trailblazers, with numerous awards to its name and a proven track record of delivering disruptive technology, securely with proven high reliability in the payments space. Having already become one of Europe's fastest growing companies over the last three years, this coming together brings our joint velocity to the next level. Solarisbank and Contis share the same vision and values and together we will spearhead the global trend of embedded finance," says Peter Cox, Executive Chairman and Founder of Contis Group.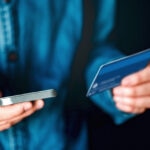 The combined entity will be led by Solarisbank's CEO, Dr. Roland Folz. Peter Cox, now 76 years old will support the transition in his new role as Senior Advisor and shareholder.
Folz underscored Solarisbank's solid performance in driving the inevitable trend of embedded finance by enabling both global brands and fast-growing fintechs to integrate financial services into their own product offering via APIs.
Also, the company has managed to achieve other significant milestones since its latest Series C funding in June 2020, including the migration of its full tech stack to the AWS cloud and moving all partners to its entirely self-developed core banking system. In doing so, Solarisbank has set a new European benchmark in terms of cost efficiency, scalability and service quality. Recently, the company announced its official market entry in France, Italy and Spain, where it will offer local IBANs to its partners.
"In the last 12 months, our passionate team has delivered against key milestones on our ambitious expansion journey. The funding is the result of their outstanding work and will further fuel our vision to create a world where financial services seamlessly sync with life," says Dr. Roland Folz, CEO of Solarisbank.
Including this Series D round, Solarisbank has raised more than €350 million in total since it was founded in 2016. As is customary for funding rounds in the banking sector, closing of the funding round is subject to regulatory approval.