In recent times, EU institutions have made significant headway in developing a credible banking union. But despite progress, there is still a lot of work to do. According to José Manuel González-Páramo, Executive Director and Global Head of Economics and Institutional Relations at BBVA, the Europe's new lawmaker team must promote new reforms to advance towards a true union.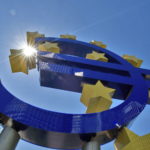 José Manuel González-Páramo spoke at the Eurofi Financial Forum 2019 celebrated in Helsinki on September 13. His presentation focused on the European banking union and the road that still lies ahead before a real and effective banking union can be accomplished. "Despite the achievements, the banking union is still far from being a reality and there's work to be done. The European banking market remains largely fragmented by domestic boundaries, the banking union has not resulted in the level of financial integration that was expected in its early stages," he pointed out.
In his opinion, after the 2019 European elections, the new European leaders should be able to focus on adopting measures to progress towards a banking union. "It is important for lawmakers to advance in the economic and monetary integration through reforms in three key areas," he explained.
First, he proposed the development of a common backstop for the Single Resolution Fund – the mechanism to support the resolution of euro area banks – in case the Fund is depleted; the creation of a EU-wide deposit insurance system; a real capital market union, with harmonized tax and insolvency schemes and the creation of a risk-free European asset.
In second place, he advocated the creation of a single and harmonized insolvency regime for banks, managed by a single authority and with a hierarchy of creditors. This measure would help harmonize the European banking resolution framework. "Additionally, it is essential to establish a funding mechanism for bank resolution with a public and credible last resource financer," he underscored.
In third place, he called for a reduction in regulatory fragmentation to preserve the competitiveness of EU banks.
"The progress made in the banking union represents a milestone for Europe," he said. "Now is the time for regulators to complete it to underpin even more the project's credibility."