World Finance recognizes Garanti BBVA as 'Türkiye's Best Retail Bank'
World Finance, one of the world's leading business and finance magazines, named Garanti BBVA 'Türkiye's Best Retail Bank' for the eighth consecutive time. The Turkish franchise was also singled out as 'Europe's Best Retail Bank' for the fifth time.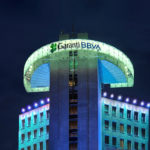 Serving a total of 21.5 million customers and 12.1 million customers through digital channels, Garanti BBVA added 4.4 million new customers in the last three years. Ceren Acer Kezik, Deputy General Manager, said, "At Garanti BBVA, we focus on flawless customer experience, helped by the power of our technological infrastructure, our pioneering work in digital banking and our qualified employees".
BBVA's Turkish unit continuously develops improved solutions and services for its retail customers, offering a simple and user-friendly approach for customers using digital channels. "We provide an easy, fast and reliable banking experience by digitizing the customer and credit card application processes end-to-end," Ceren Acer Kezik added.
With this goal in mind, it is focusing on the concept of Financial Health and recently added the My Ecological Status area where customers can track and reduce their carbon footprint through their expenses.
"We are happy to be the best bank in Europe and Türkiye again in retail banking with the applications we have implemented for our customers. We will continue to offer the best to our customers with our innovative and differentiating services," Ceren Acer Kezik, said.