Yesil Science, a company participating in Garanti BBVA Partners, presents a health app supported by AI
Yesil Science was created with the objective of developing innovative solutions to healthcare, combining medicine, art, and technology. In addition, it is a company that has participated in the Garanti BBVA Partners program.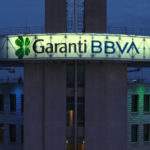 With the aim of providing solutions to the coronavirus crisis, Yesil Science launched FluAI, a mobile health application supported by artificial intelligence. Specifically, it is intended for upper respiratory tract infections, such as colds and flu. The application provides information and suggestions on the state of the disease through an analysis made with artificial intelligence using photographs of the patient and similar complaints in people with symptoms.
The FluAI application aims to avoid the unnecessary use of antibiotics. Users submit the image of their throats and, in return, get analysis, advice, and treatment recommendations. It also includes a coronavirus risk detection function.
FluAl is the world's first AI assisted flu assistant. Green Science founder Joseph Green, "FluAl was developed by an experienced team of people from different fields, including experienced physicians and engineers. Additionally, we receive support and advice from many universities and academics."
The executive added that Garanti BBVA Partners is included in many institution programs such as NVIDIA, TÜSİAD, Technopark Istanbul, Istanbul Chamber of Industry, AIFD. "There is a clinical study in progress and we will publish the results soon," he concluded.