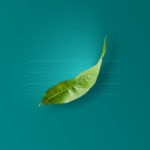 BBVA is taking its commitment to sustainability one step further, offering investors two new quantitative strategies that will be included in its family of sustainable indexes. The bank has created two climate indexes, 'Solactive BBVA Climate Action PAB Europe' and 'Solactive BBVA Climate Action CTB Europe' - both with the European Union (EU) climate benchmark label. This certification includes the EU standards for climate transition portfolios on a superior level and guarantees investors the utmost transparency and comparability.
Both indexes stand out for their innovative methodology, which includes factors like the optimization of the companies' weights based on their score for transition opportunities and the greatest probability of keeping global warming under 2ºC:
'Solactive BBVA Climate Action PAB Europe': aligned with the EU benchmark indexes, harmonized with the Paris Agreement (Paris-Aligned Benchmark). With this strategy, BBVA wants to go beyond the minimum requirements established by the EU. The goal is to take advantage of the transition opportunities that emerge from the Paris Agreement, mitigating risks and aiming for an average temperature well below 2ºC - the most demanding scenario.
'Solactive BBVA Climate Action CTB Europe': aligned with the EU (Climate Transition Benchmark). It represents an opportunity to transition to a low carbon economy and greater climate awareness for investors.
Solactive is the index company with BBVA designs ESG indexes. It is also responsible for publishing  and managing them and will act as their administrator and proprietor. Meanwhile, ISS, a leading ESG solution company for ESG ratings and analysis, is the supplier that will provide the data for both of BBVA's climate indexes through its Carbon Risk Rating and  Climate Scenario Analysis.
These two strategies join 'Solactive BBVA ixESG Global Leaders Index', an index with a holistic ESG approach that uses an innovative and dynamic methodology by selecting leading ESG companies.
BBVA offers investment products like derivatives, structured products like Total Return Swap (TRS), which help its clients around the world manage their portfolios, access new markets and types of assets, while totally or partially protecting their capital. With the goal of building a strategic relationship with its clients, the bank proposes and structures customized investment solutions to meet their needs.
In line with the objective of BBVA Corporate & Investment Banking objective of supporting its clients in their transformation towards more sustainable business models, BBVA has launched a new carbon markets business line that offers its corporate clients the possibility of trading emission allowances and carbon credits.