BBVA creates its own line of business 'Quantitative Investment Strategies' expanding its market product offering for investors
BBVA expands its market activity with 'Quantitative Investment Strategies' (QIS), a business which focuses on the design, manufacturing and distribution of investment strategies that materialize in self-created indices intended for end investors. The organization will debut this new line of business with the launch of its first index 'Solactive BBVA ixESG Global Leaders Index'.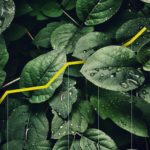 In an effort to offer new value-added solutions to its wholesale and private banking clients, BBVA has decided to diversify its business of structured products for investors, which has been largely focused on the design and distribution of structured notes and on OTC ('Over-the-counter') activity. In this manner the bank creates its own line of QIS business focused on the design, manufacturing and distribution of innovative, transparent and competitive investment strategies that take the form of the creation of its own indices with the aim of providing differential value.
BBVA clients will have access to a wide range of quantitative strategies that may be: thematic, with indices aimed at capturing megatrends such as sustainability, technological breakthrough, resource scarcity or shifts in economic power, among others; systematic strategies, with indices that seek an improvement in profitability through exposure to factors such as value, growth or volatility; or bespoke strategies developed to meet specific client needs.
In order to take advantage of these strategies, clients will be able to invest directly in the indices or indirectly through investment vehicles that include them. All BBVA-created indices will be integrated into the standard product offering, thus allowing clients to invest in them through the format that interests them most, be it warrants, structured notes, ETFs, investment funds or through direct contracting derived from them.
The first family of QIS indices focuses on sustainability
Sustainability is at the core of BBVA's business and, in line with its commitment to guiding clients in a transition towards a more sustainable future, the bank has decided that this will be the theme of its first family of QIS indices made up of the following:
The 'Solactive BBVA ixESG Global Leaders Index' that has a holistic ESG approach and applies an innovative and dynamic methodology through the selection of leading ESG companies.
Two European climate indices referenced by the 'Paris Aligned Benchmark' and 'Climate Transition Benchmark', respectively, that seek to capture transition opportunities.
A social index that will take advantage of growth and value portfolios while contributing to the United Nations SDGs.
A good corporate governance index, which supports growth resilience and more inclusive societies to complete this thematic family of indices.
BBVA has already launched, 'Solactive BBVA ixESG Global Leaders Index', the first of the indices. Solactive is index provider with which BBVA designs the ESG indices. Solactive is also responsible for publishing and managing them and will act as their administrator and owner. In addition, Sustainalytics, an environmental rating company highly recognized in the industry, will be the data provider for the first ESG index that BBVA launches on the market. The other four indices that complete the ESG family will be available soon.
BBVA offers investment products, such as derivatives or structured products that help its global clients to manage their portfolios, access new markets and types of assets, while completely or partially protecting their capital. In order to build a strategic relationship with its clients, the bank proposes and structures investment solutions tailored to meet their needs.