BBVA ambassadors: Montserrat Aponte y Jazmín Valdez, planting a seed for the present
The world is undoubtedly changing. One of the sectors that is changing quickly is foreign trade. Staying up to date isn't easy, but Jazmín Valdez and Montserrat Aponte [BBVA Paraguay] are determined to do it.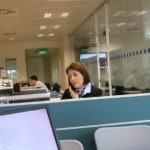 Both have excellent training in foreign trade. The program was so difficult that no one passed the final exam on the first try.
Montserrat Aponte and Jazmín took an exam to get their CDCS (Certificate for Documentary Credit Specialists) from the International Chamber of Commerce and the IFS University College of London.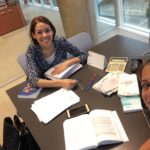 Jazmín Valdez and Montserrat Aponte, employees from BBVA Paraguay
They have vivid memories of the day of the test, which was given at the BBVA corporate offices. The exam instructor was the bank's auditor. "He was very serious during the exam. But afterward, he took pictures of us and he sent them to the executive committee," said Montse.
The committee members sent them supportive whatsapp messages that the instructor read out loud. "They were all so supportive; it was worth it just for their amazing attitude," she said.
DIVERSITY IS THE KEY
The experience was more interesting because they got to meet and share points of view with people from other countries.
Montse talked about her initial doubts: "We realized that we were at a disadvantage because most of the others had already received training prior to the course. But after we talked to them, we saw that we had as good a chance as anyone else."
"The foreign trade space is constantly changing," says Montse. "Our ability to advise customers clearly makes us stand out from the crowd. Being able to sit down with customers and tell them why a particular option is the best choice is key."
"You have to stay engaged. No matter how long you've been working in a business, there's always something new to learn. If you don't stay on top of your game, you get stuck in a rut," says Montse, who acknowledged it wasn't easy. "We've put in a lot of effort and time that took us away from other things, but we know it was the best thing we could have done.
"The bank's management team and their co-workers also praised their efforts."When my boss told me that my efforts were exemplary, I realized that all that sacrifice had paid off."
Profile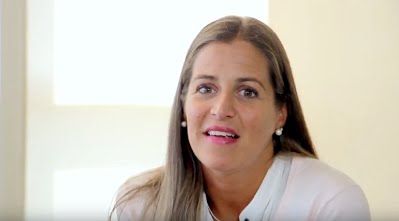 Name: Montserrat Aponte
Position: Foreign trade manager [BBVA Paraguay]
Hobby: Running
Dream: For my kids to realize their dreams
Profile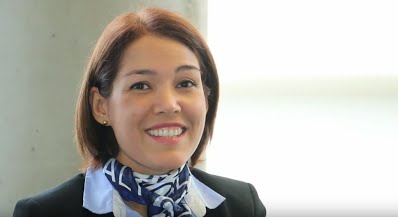 Name: Jazmín Valdez
Position: Responsable operativo de Comercio Exterior [BBVA Paraguay]
Hobby: Reading
Dream: Contribute to the country's growth
TRAINING AND KNOWLEDGE
Montse says that the new generation has had a lot more training. "Being able to learn and share it with the team has been an amazing experience. It's not about adding another certificate to my résumé, but rather acquiring knowledge," she said.
She says she's going to keep studying. "Knowledge is a little seed you plant. I don't have to impress anyone with my résumé anymore. I'll let my experience do the talking."             
"There's always something new to learn"