BBVA and NOS close the first sustainable financing agreement in Portugal's telecommunications sector
The NOS group and BBVA formalized the first sustainable financing agreement for a company in Portugal´s telecommunications sector. The €100-million line of commercial paper -with maturity in June 2026- will cover the company's global financing needs.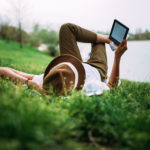 The operation´s financial conditions are linked to the evolution of the ESG rating that the consulting firm Vigeo Eiris granted to the Portuguese group. This rating places NOS as the fifth best telecommunications company in Europe, among 41 companies evaluated. NOS received an Advanced classification, with a score of 60 out of 100.
Vigeo Eiris assesses a company's ability to integrate sustainability factors into their strategy and management practices in order to promote economic growth, responsible investment and the creation of value in the medium and long term. The companies with the best scores in this rating are selected to be included in the Euronext Vigeo Eiris family indices.
The study focuses on six dimensions: company behavior, human rights, environment,  commitment to the community, corporate governance, and human resources. NOS has improved its score by 50 percent since the last evaluation carried out in 2018, mainly in the environment dimension, which is a reflection of the set of good practices and initiatives implemented in all areas of the company in recent years.
BBVA, a benchmark in sustainable financing
Within Portugal's capital markets BBVA has participated in the structuring, execution and financing of various operations and is the main benchmark for sustainable financing in the country.
As a sign of its firm commitment to the fight against climate change, in 2018 BBVA presented its Pledge 2025, for which it has already secured €40 billion of the €100 billion that has been set as a goal for 2025 in green financing, sustainable infrastructure, social entrepreneurship, and financial inclusion. The bank has the capacity, knowledge and experience to provide its clients with superior advice on sustainable financing solutions and is playing a key role in the development of this market.
Likewise, BBVA is Europe's most sustainable bank and the third in the world in the Dow Jones Sustainability Index, the market's benchmark indicator, which measures the economic, environmental and social performance of the world's largest companies in terms of market capitalization.
About NOS
NOS is Portugal's largest communications and entertainment group. It offers latest generation fixed and mobile solutions, television, internet, voice and data for all market segments.