BBVA has the best mobile banking app in the world, according to Forrester Research's latest report "2017 Global Mobile Banking Benchmark." The study, which was published today, analyzed 53 apps from large retail banks in 18 countries, including the U.S., the U.K., France, Brazil, Turkey, China and Australia.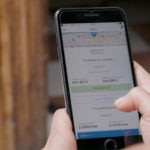 BBVA Spain's mobile banking services received a final score of 87 out of 100 – the highest score since Forrester began the global rankings in 2013. The result exceeds the global average (63) by 24 points. According to Forrester, BBVA's mobile banking stands out for its "unsurpassed functionality" with "remarkable improvements" over the past three years.
"At BBVA, we have put our foot on the gas to integrate into our business model all the digital advances our customers want and need so they can make the best financial decisions for their lives. This recognition is the best indicator that we are moving in the right direction to lead the digital transformation of banking and create opportunities for our customers," said Cristina de Parias, Head of BBVA Spain.
Forrester's analysis indicates that BBVA's mobile services stand apart in categories like cross-channel guidance, where it received the highest possible score (100). The analysis also showed the BBVA's mobile app had the highest number of functionalities where users can perform transactions. The report specifically points to services like BBVA Valora, which allows you to calculate the best price at which to rent, sell or buy a home, and BBVA's comparison tool for pension plans, which adjusts the search based on the customer's profile.
Aurélie L'Hostis, a Forrester analyst and co-author of this year's report, says: "I think BBVA is really a customer-centric bank. I think the way they developed their mobile banking services reflects that."
Most impressive capabilities
According to Forrester, BBVA's mobile banking app "is a leader" and provides the "most impressive money movement capabilities," whether payments, transferring funds or adding a new bill payee. The report also points to the "mobile onboarding" service, considered a next-generation functionality, which allows customers and prospects to open a BBVA account via their smartphone.
The experts at Forrester maintain that the most digital institutions, including BBVA, stand out for the way they allow users to search for and purchase additional products on their apps. These institutions  use the customer's product portfolio, their geographic location and other factors to personalize the in-app marketing promotions and messages. "BBVA goes one step further: Its product catalog only shows products that are relevant to the customer's financial situation," the study says.
BBVA's app also has a groundbreaking system called "login call" and contextualized assistance. This service allows customers using the app with questions to call on the phone without having to identify themselves again. Customers can get their problems solved immediately, as the customer service agent knows exactly where the customer is navigating within the app.  According to Forrester, other notable aspects that differentiate BBVA's app include the possibility of cardless cash withdrawals from ATMs; simplified access to account activity; and educational videos to offer customers guidance on financial products.
The 2017 annual report stresses that the most successful banks like BBVA share an iterative approach in their strategy and execution of mobile banking services. This makes it possible to build strong relationships between the digital business strategy and the technology management teams, fostering a joint technological agenda. "BBVA has epitomized the 'test and learn' approach, having invested heavily in flexible technologies that enable agility and increased speed-to-market. The bank also promotes cross-functional work and processes that support open innovation," the report indicates.
Digital sales up among increasingly mobile customers
BBVA has a team of more than 1,500 professionals in the engineering and digital transformation area in Spain who are dedicated to developing technological solutions for customers.
Thanks to Agile methodology, interdisciplinary groups are able to deliver innovative technological solutions within a three-month deadline. To do so, the teams have comprehensive information on customers' priorities. Based on their analysis, they set goals for new functionalities and improvements in the app.
At the end of May, BBVA had 14 million mobile customers, up 41 percent y-o-y. This confirms that customers are increasingly using mobile services. Also, the number of people using digital channels rose to 19.7 million, up 21 percent y-o-y. As for Spain, customers using digital channels as of May stood at 4.1 million, up 17 percent y-o-y, with mobile clients rising to 2.9 million, up 28 percent y-o-y.
Greater activity in mobile banking services has also translated into significant increases in digital sales. The percentage of digital sales continues to grow in Spain, where in the first six months of 2017, they were 24.74 percent, compared to 13.96 percent y-o-y. Mobile banking accounts for more than 60 percent of digital sales in the Spanish market.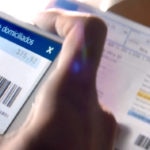 BBVA's mobile banking app offers the highest number of transactional functionalities, according to Forrester.
Landmark study
Forrester's 2017 global report analyzed the apps of 53 large retail banks in countries like the U.S., Canada, Spain, France, Germany, Italy, Turkey and Australia. The 2017 edition assessed the mobile banking services based on 39 functionality criteria and 15 usability criteria. As the company explains in the report, it seeks to measure how well each feature "meets customers' needs and helps them to achieve their goals." It is the only study that has a scale specifically for usability, which has a 25 percent weight in the final score.
As the subject of the study is mobile banking services, Forrester aims for its analysis to not remain static, but adjusted to customers' evolving needs and expectations. The company selects the institutions it includes in the annual study based on their innovation criteria, which can change from year to year. In this edition, Forrester analyzed institutions in 18 countries, in Europe (Spain, the U.K., Germany and Italy, among others), North America (U.S., Canada and Mexico), Asia (China and India) and Oceania (Australia and New Zealand).