BBVA Compass, the Official Bank of the NBA, announced today that it is now a sponsor of the Cleveland Cavaliers in a deal that will broaden the bank's exposure outside its Sunbelt footprint and allow it to tap into the team's loyal fan base.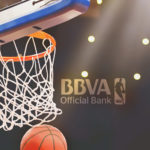 The agreement with the 2015 Eastern Conference Champions includes in-stadium advertising during games, advertisements on the team's website and social media channels, and bank-branded promotional events. The contract brings to five the number of NBA teams sponsored by BBVA Compass, with the Cavaliers joining the Dallas Mavericks, Houston Rockets, Miami Heat and San Antonio Spurs on the bank's roster.
"The Cleveland Cavaliers are one of the best teams in the NBA and are in the middle of a tremendously successful season," said BBVA Compass Director of Global Sponsorships and Content Sheiludis Moyett. "But beyond aligning ourselves with a team that clearly has a bright future, this is an opportunity to get our story and our name in front of people who wouldn't normally come across it."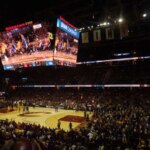 BBVA Compass sponsored the Cleveland Cavaliers during their run in the 2015 NBA Finals, and has served as the Official Bank of the NBA since 2010. As part of the NBA All Star 2016 in Toronto, BBVA Compass launched ads as part of its new #BrightFutures campaign, featuring multiple bank brand ambassadors from the NBA. The videos are featured on the BBVABright.com website.