BBVA Compass today named Garanti Bank's Onur Genç as its next CEO and announced that Manolo Sánchez will become its non-executive chairman, strengthening the management structure of the BBVA Group's U.S. franchise.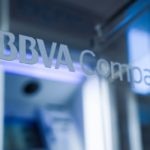 Onur Genç is currently deputy CEO of Garanti Bank, Turkey's largest bank by market capitalization ($9 billion) and the BBVA Group's most advanced franchise in digital sales. Genç leads Garanti's retail banking, private banking and asset management efforts, among other responsibilities. He joined the bank in 2012 and was named deputy CEO in 2015. Garanti serves about 14.4 million customers and is the top institution among private banks in Turkey in terms of mortgages, consumer loans, auto loans and credit cards. BBVA is Garanti's largest shareholder with a 39.9 percent stake.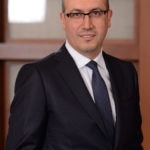 BBVA Compass CEO Onur Genç
Prior to Garanti, Genç was a senior partner and Turkey office manager at McKinsey & Company, joining the global management consultancy firm in Canada. He became partner in 2004, rising to senior partner and Turkey Office Manager in 2009 at age 34. Genç started out his career in 1997 as a financial controller for American Airlines in Dallas, Texas. He holds a bachelor's in electrical engineering from Boğaziçi University in Istanbul and a master's from Carnegie Mellon University in Pittsburgh, Pennsylvania. Genç is married and the father to 12-year old twins.
"BBVA is a global financial group that can tap the world's best talent and Onur is a clear example of that," Sánchez said. "I am looking forward to helping him take BBVA Compass to the next level."
Sánchez will remain as chairman of BBVA Compass, extending a career of more than 25 years with the BBVA Group. He was named country manager for BBVA in the U.S. in 2010, and previously worked for the BBVA Group in Mexico, New York, Paris and Madrid.
"I am thrilled to have this opportunity," Genç said. "I can´t wait to join the team and to work with Manolo to extend the success story of BBVA Compass."
The appointment will be effective during the first quarter of 2017.