BBVA Compass offers five financial tools to enable small business success
Entrepreneurs seeking to launch or expand their enterprise may experience big success for their small business when it's built with a set of prime financial tools. According to BBVA Compass Director of Small Business Product Solutions Lance Gibson, while needs differ from business to business, there are some financial tools that are essential when it comes to starting or growing a small business.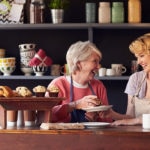 Gibson said gaining a comprehensive understanding of the "bare necessities" — checking accounts, credit cards, saving accounts, loans, and digital and merchant services — can create opportunities for small business owners to discover options that contribute to the growth of their business.
"Many owners and entrepreneurs may not be aware of the many options that come along with these essential financial tools and how they can benefit their unique small business needs," said Gibson. "Recognizing the fact that no one business is alike, BBVA Compass offers small businesses the essentials to tailor their financial toolkit and lay a custom foundation to build a healthy enterprise."
Gibson recommends these five essential tools for small businesses: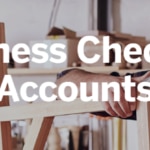 1. Checking Accounts
Business checking accounts are usually the go-to solution for managing day to day financial activities, and BBVA Compass offers checking solutions to suit businesses of all sizes. Ideal for startup companies, the BBVA Compass ClearConnect business checking account requires no minimum balance requirement (other than a $100 minimum opening deposit) and does not have a monthly service charge*. Also, since the financial needs of every small business differ, business checking accounts, such as BBVA Compass ClearChoice and BBVA Compass ClearChoice Premium accounts, come with more cost-saving, customizable features that can support the unique withdrawing and depositing needs of small enterprises, helping them to avoid the recurring fees that come along with routine business transactions such as deposits and cash processing.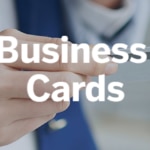 2. Credit Cards
Credit cards can help small business owners with a revolving line that allows them to purchase the resources needed to grow their enterprises without significantly pulling from their earned revenue. Also, as with personal credit cards, business credit cards can help small enterprises manage their spending and cash flow. The BBVA Compass Secured Visa Business Credit Card is a recommended choice for businesses who may not qualify for a credit card, but still want control over spending. With this card, a business' available credit is secured by its BBVA Compass savings account balance.
In addition, many business credit cards can help small businesses take advantage of accumulating and redeeming reward points for offers which can offset business spending. With BBVA Compass' Secured Visa Business, Visa Business Rewards and Visa Professional Rewards credit cards, small businesses can earn unlimited points on qualifying purchases, which are redeemable for account credit. With CompassPoints Rewards, businesses earn one point per dollar spent and can build up even more points with Build Your Own Rewards, which allows them choose from select categories each quarter in order to double and triple their earnings.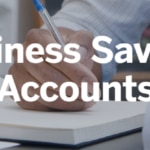 3. Saving Accounts
With business saving accounts, small enterprises can set money aside and build interest on it over time, which can be used to fund major business purchases or built up to take care of unexpected business setbacks. Whether small businesses have a small or large amount of funds to save, there are affordable saving options, such as BBVA Compass' Business Statement Savings account, which has low monthly service charges. There are also other savings account options that offer more benefits such as unlimited check writing and in-person transactions as well as variable and tiered interest rates, which BBVA Compass offers through its Business Preferred Money Market account and Money Market Sweep Service account. The Money Market Sweep Service account also helps small businesses balance their checking accounts while adding money into their saving accounts by having funds automatically swept between the two accounts based on targeted preferences.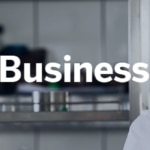 4. Small Business Loans
Small business loans can supplement credit cards and saving accounts as an additional source of capital. These loans can be used by small enterprises to finance short- or long-term business requirements, increase working capital, improve liquidity, purchase inventory or acquire real estate to grow their business.
BBVA Compass offers short-term loan options such as its Convenience Line of Credit and Traditional Line of Credit. However, for small businesses seeking loans with a long-period installment plan, the bank offers its Business Term Loan. BBVA Compass also offers its secured Commercial Real Estate Loan, opening the door for small businesses to obtain real estate and/or expand their facilities.
Through the federal agency's Small Business Administration (SBA) loans, BBVA Compass is able to help many small enterprises finance the same business needs covered by its conventional business loans but with additional or more flexible financial assistance. The SBA loan options create opportunities for small businesses to benefit from lower down payments, reduced equity terms, longer interest terms and less restrictive coverage and collateral requirements. In particular, the bank is a leading provider of the loan's 7(a) flagship loan program. Nationally, the bank approved 1,801 7(a) loans in 2016, becoming the program's fifth most active lender by a total number of loans and 10th by dollar volume.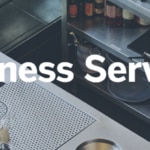 5. Digital and Merchant Services
With merchant services solutions and digital banking, small enterprise owners can streamline their business operations and conveniently access finances. According to Gibson, these two tools help small businesses experience profitable growth, because they bring the most essential components together to assist owners in successfully managing, organizing and building both their enterprises and their funds.
Through BBVA Compass Merchant Services, small enterprises can digitally gain business insights, protect their business from cybersecurity and payment fraud, and reach and build stronger relationships with their customers through custom-designed digital reward programs — all within the walls of their business. Also, the bank's comprehensive point-of-sale (POS) solutions aim to help small retail and restaurant businesses process payments and track their own inventory, extending beyond the functionalities of a cash register and operating as in-house inventory management and all-payment processing systems.
Furthermore, BBVA Compass provides complimentary online business banking, providing small businesses with anytime, anywhere access to their account with the convenience of making remote deposits, viewing account statements, reviewing their financial health, transferring money and paying bills. With the bank's mobile banking services, small business owners can take care of common banking activities right in the palm of their hands with digital features such as Bill Pay, Payment & Transfers and Mobile Deposit.
---
For more information on BBVA Compass small business banking services, products and solutions, click here.
*With BBVA Compass ClearConnect℠, a total of five processed checks and in-branch withdrawals and two in-branch deposits processed per month at no additional charge. A $1 Excess Withdrawal Fee will be charged for each check or in-branch withdrawal processed over the combined monthly limit of 5. The Excess Withdrawal Fee is not triggered by checks issued through the bill pay service in Online or Mobile Banking. A $4 Excess Branch Deposits Fee will be charged for each in-branch deposit over the monthly limit of 2.