BBVA completes £85.4m investment into UK Digital bank Atom, increasing stake to 39%
After receiving all necessary approvals, BBVA has completed the £85.4m investment into Atom, announced in March this year. With this transaction, BBVA increases its stake in UK's first bank built exclusively for smartphone or tablet to 39%.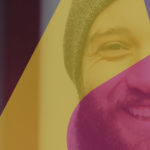 As well as from BBVA, Atom also secured capital from some other shareholders, bringing the total capital raised to £149m. The new capital being invested will allow Atom to continue its impressive growth, and support the uptake of new clients and build core capabilities.
Atom will also be looking to roll out new products and services in the future. Atom has demonstrated its ability to execute on its strategy, having secured a balance sheet of over £1.4bn in deposits and has lent over £1.2bn through residential mortgages and business loans in less than a year.
Atom's strengths –its low operating costs, mobile-only model, high customer satisfaction and disruptive business model– have seen the company lead the disruption that digital banking is bringing to the UK financial services sector. In the future, the bank will be looking at how the positive impact of PSD2 and Open Banking can help it support its customers further in their financial decision making.
Commenting at the time the deal was initially announced, in March this year, BBVA CEO Carlos Torres Vila, said: "Atom is progressing extremely well and we continue to support the company". "We are fully aligned with the vision of banking that Atom is pursuing, and the disruption it is already bringing to the UK financial services sector."