BBVA consolidates its position as a leading bank in green loans for funding environmental projects
BBVA, the most active Spanish bank as regards the issuance of green bonds in 2015 (according to Bloomberg), has taken a giant leap by signing a green loan in favor of Iberdrola for 500 million euros. Being the first operation of this type for an energy sector company, this agreement involves the highest sum as of this date.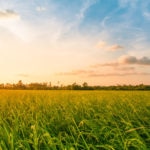 This represents a major step for BBVA in its path toward responsible finance, which it has been consolidating over the last few years. The long-term loan to Iberdrola, the only Spanish electric utility among the 100 most sustainable companies worldwide as well as the leading wind producer in the world, is fully funded by BBVA and will allow Iberdrola to implement several projects linked to energy efficiency and renewable energies.
Global trend
The financial world is moving toward green bonds, instruments that enable companies to obtain funding for environmental projects in renewable energy, energy efficiency or sustainability. In 2015, 41.3 billion dollars in green bonds were issued, around 15% more than in 2014. BBVA Global Markets Research published information wherein the market of green bonds has been breaking its own records since 2013 and this trend should continue in 2017. During this period, institutions from 27 of the 196 countries that signed the Paris Agreement have engaged in this responsible finance market, which is seeing face-paced growth and diversification.
Even though there is some way to go in terms of the comparability and transparency of these bonds, progress has been made in this regard. In 2014, a milestone was achieved with the publication of voluntary standards called "Green Bond Principles", which describe the required architecture for these bonds; and with the publication of the technical environmental standards launched by the "Climate Bonds Initiative", which help to compare the actual environment impact of projects funded in this way. In the case of the agreement between BBVA and Iberdrola, funding has been structured as a green loan certified in accordance with the "Green Bond Principles," obtained from the prestigious provider Vigeo Eiris.
With this transaction, BBVA has once again shown its commitment to the environment and consolidates its position as a leading provider of responsible finance.